Tomorrow is our 9th wedding anniversary, and Bugsy has an eye doctor appointment midday at the children's hospital an hour away. Sounds like a super fun way to spend an anniversary, right? We debated what to do: should I take him myself (I hate going myself), should we both go, should we find a sitter for Stinky and Little Lou...what should we do? We decided, after much thought, that we'll (crazily) take all 3 kids to the appointment, and we'll go to the children's museum nearby before (and probably after) the appointment! THAT sounds like a much more fun way to spend our anniversary!
The trouble, though, is that Stinky is still sporting that bright fading red cast on his leg. The boy loves to run and play now, but he tires easily. A couple hours at the museum will be way too much for his little body this week, but the stroller is just a hassle at the museum!
Last fall I told you about our Boba exerience. We'd just had our Boba a couple weeks then, but we were in love already! We've been using it for 9 months now. We still use it almost daily. The Boba Organic is my very favorite baby item ever, hands down.
We use it at the house while I make dinner (and keep him off the counters--literally):
We use it while we're hiking in the evening and Stinky can't possibly handle the hike we're taking: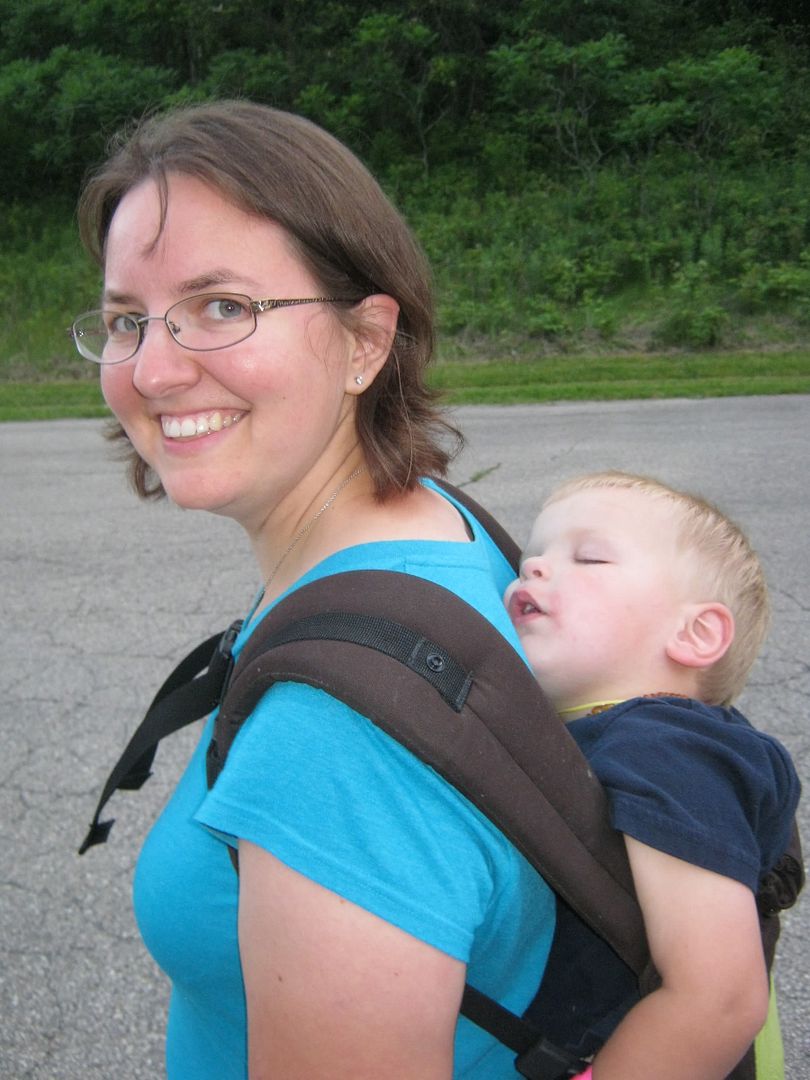 (Notice a theme here? Stinky almost always falls asleep in the Boba! He must be comfy!)
We use it for Bugsy on long walks when He and Stinky both need rides!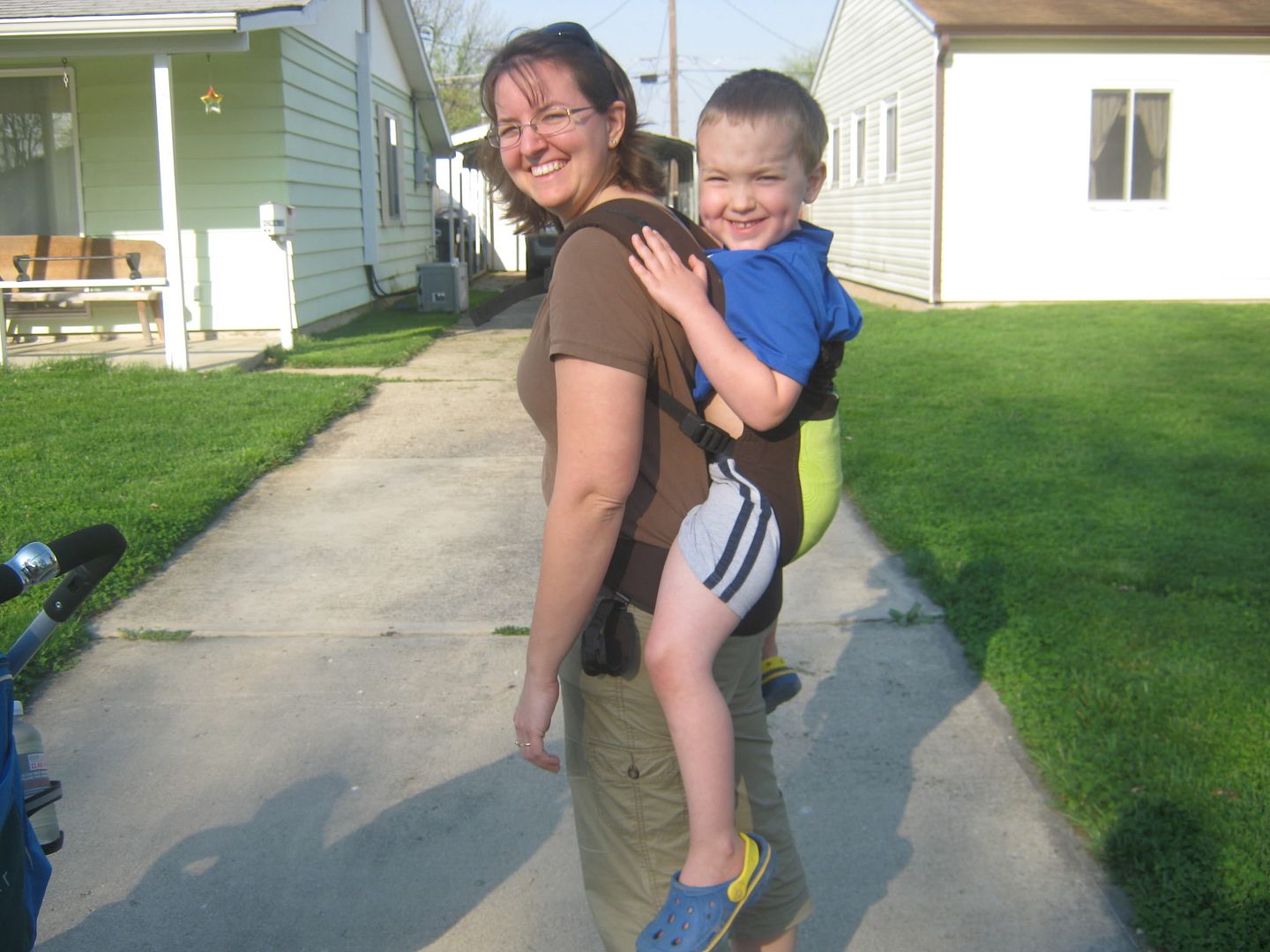 (He is right at the upper weight limit, but this particular walk was about 3/4 of a mile and we were just fine.)
We use and abuse our Boba! And we ALL love it! So, I figured why keep all the
Organic
Boba love to myself, right? I mean, you'd love to have a Boba too, wouldn't you? That's what I thought!
Boba has graciously agreed to give one of my super lucky readers an Organic Boba of their very own! You are going to LOVE the carrier! (I'd win it myself if I could!)
Thank you, Boba, for being amazing!
a Rafflecopter giveaway