I don't usually ask you for advice. I'm not the "asking" kind of gal. I'll throw my advice at you all day long and hope you'll listen to a tidbit here and there, but to ask? Not. Me.
But I need your help! You see, a few weeks ago I decided it would save a TON of money if I would make my own laundry and dishwasher soap. The jury's still out on whether it's actually cheaper to make my own laundry soap, at least using the method I found. It does work, but I'm still in debate as to whether it's worth it. The dish soap, though? TOTAL flop. I mean...it cleans the food off my dishes, sure, but it leaves a nasty white filmy residue on everything. See here? The left is what my glasses normally look like, and the right is what they looked like before I hand-washed them a bit ago to get the uck off.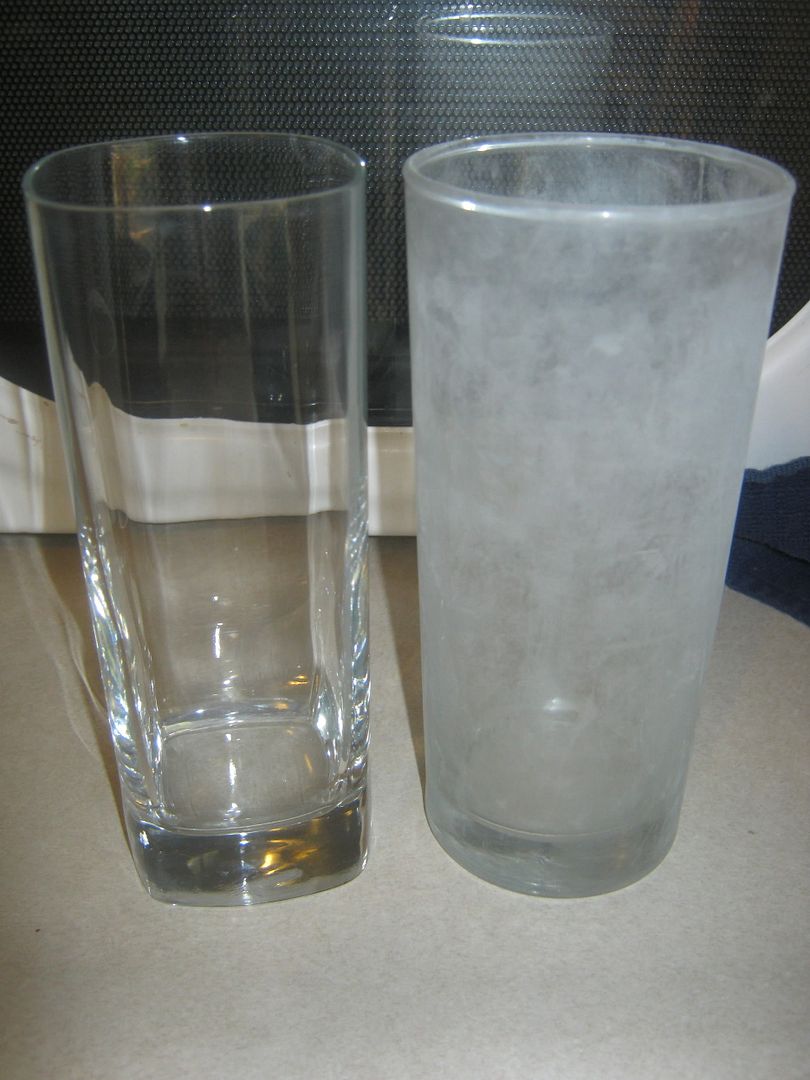 We have hard water. I'm guessing that's part of the problem. But what can I do? I would love to make my own dishwasher detergent, but if I have to hand wash everything after it's washed, that sort of defeats the purpose of even having a dishwasher, you know?
Do you make your own dishwasher detergent? What do you use to make it? Honestly, we've never had good luck with powdered detergent in this dishwasher. Do you know any recipes to make liquid dishwasher detergent?
Any advice? I'm listening!