I've been very intrigued, along with my diet changes and fitness successes, by cookbooks and recipes that are listed by weights rather than "amounts." I've long wondered just how much of each food I'm eating, and sometimes I just need to know, say, how much a Barbie weighs!
Thank goodness for
EatSmart
and their amazing Precision Retro Mechanical Kitchen Scale!
It's been a real eye-opener to see just how much I am eating in a meal! I eat a fruit smoothie almost every morning. I don't limit my amount of fruit in my smoothie...in fact, I tend to load it up! I know that's a lot of carbohydrates, but they're healthy carbs. I also sometimes add beans to my smoothies! This particular day, I had a very yummy fruity smoothie with great northern beans. It weighed a pound before it was blended!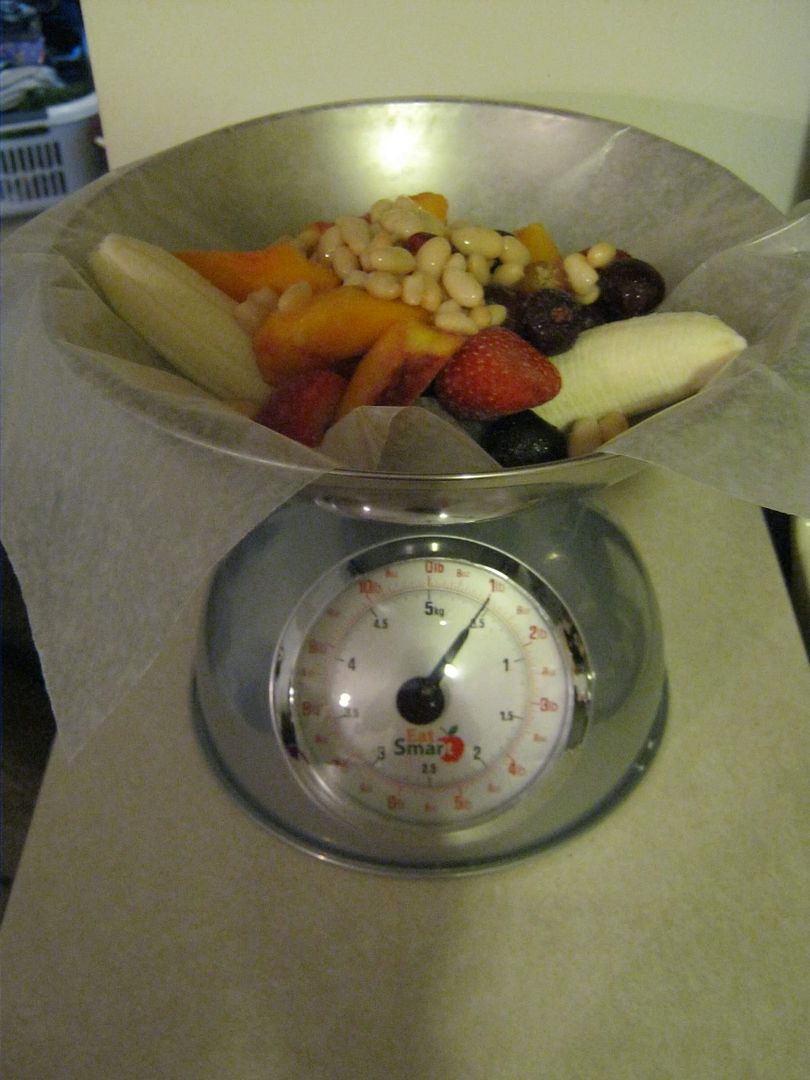 (I did zero out the scale with the wax paper in it so I could be sure to get an accurate measurement.)
I LOVE the
EatSmart
Precision Retro Mechanical Kitchen Scale when making recipes that call for foods by weight! When I made broccoli cheese soup, it called for a pound and a half of broccoli! I was SURE that my 2 head of broccoli would be more than enough, but it wasn't! Two heads of broccoli measured just over a pound!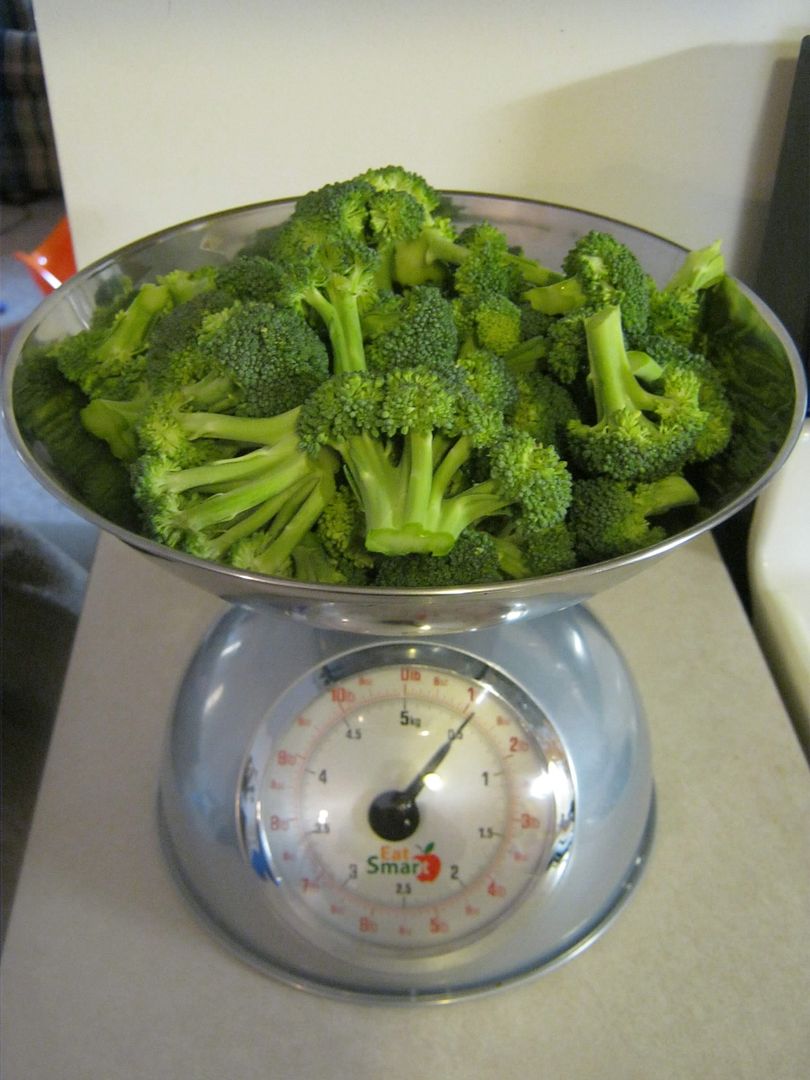 The EatSmart Precision Retro Mechanical Kitchen Scale is a very nice, high quality metal scale! It's super easy to wash, easy to set up, and works great! I recommend this scale for anyone that is looking at portion control options or likes to cook by weight!
EatSmart
has been doing something amazing lately, besides just selling great products. Each month, they donate a bit of money to a certain charity or organization. Last year, customers and fans were able to choose about half of the organizations. This year, they're allowing customers and fans to choose all of the organizations! For the month of February, EatSmart will be donating 50 cents for each
new Google+ follower
, to the organization of MY choosing! I've chosen the National MS Society.
Click here
to find out why! The click over to
Google+
and follow EatSmart! Your 30 seconds will donate 50 cents to the National MS Society!
EatSmart
is going to give away a Precision Retro Mechanical Kitchen Scale to one of my super lucky readers in the I love ME! giveaway! The scale is valued at
$39.95
. The giveaway starts at midnight tonight! Be watching! (Just for fun, follow EatSmart on
facebook
and
twitter
while you're waiting for the giveaway!)
I was given this scale at no cost in order to facilitate a review. I was not compensated in any other way. All opinions are my own.