One of the steps I've taken this year, one that has greatly impacted how I feel about myself, has been changing my diet. My family has always been very carnivorous. Not only are were we major meat-eaters, but we had bread, pasta, potatoes, corn...something starchy at every. single. meal. At home, now, we eat a mostly vegetarian diet. (I'd say mostly vegan, but who am I kidding? There's never a day when there isn't cheese in my fridge, and rarely a day when there isn't cheese in at least one meal.) This dietary change has made a huge impact on my weight and the way I feel! I digest my food differently now! It's been truly amazing.
The problem with making a huge change to your diet, though, is that you also have to change your meal plans. You have to use totally different recipes. A few of your old ones can be adapted with beans and other substitutes, but many of your favorites are just no longer options. If you're like me, having 5 or 6 "favorite" meals isn't going to cut it. You need to have a recipe pool so you won't eat the same foods every week.
I asked Lindsay, the
Happy Herbivore
, to help me come up with some more recipe ideas, and boy did she ever! Lindsay is the author and mastermind behind two veggie-based cookbooks, each with over 175 recipes, and has a 3rd book in progress! She spends her days in the kitchen creating. It's a passion for her! Lindsay has begun converting her family and friends to plant-based diets in an effort to better their health.
Lindsay's first book,
The Happy Herbivore
, hit the shelves in February of 2011. It's filled with comfort foods made with everyday ingredients. These recipes are made using whole, unprocessed, low-fat foods! They're perfect for my whole foods, plant-based diet! The meals are yummy, although sometimes spicier than my family likes.
In December of 2011, Lindsay released her second cookbook,
Everyday Happy Herbivore
! This is, so far, my favorite of the Happy Herbivore books. Almost every recipe we've tried, and we've tried a lot, has come from this book. The recipes are super easy and a LOT of them can be made in 30 minutes or less! Right now timeliness isn't a huge issue, but if I had a job it would be so important to me to be able to make quick, healthy meals for my family!
The recipes are simple, yummy, and they even look tasty!
(Tex Mex Shepherd's Pie, Everyday Happy Herbivore)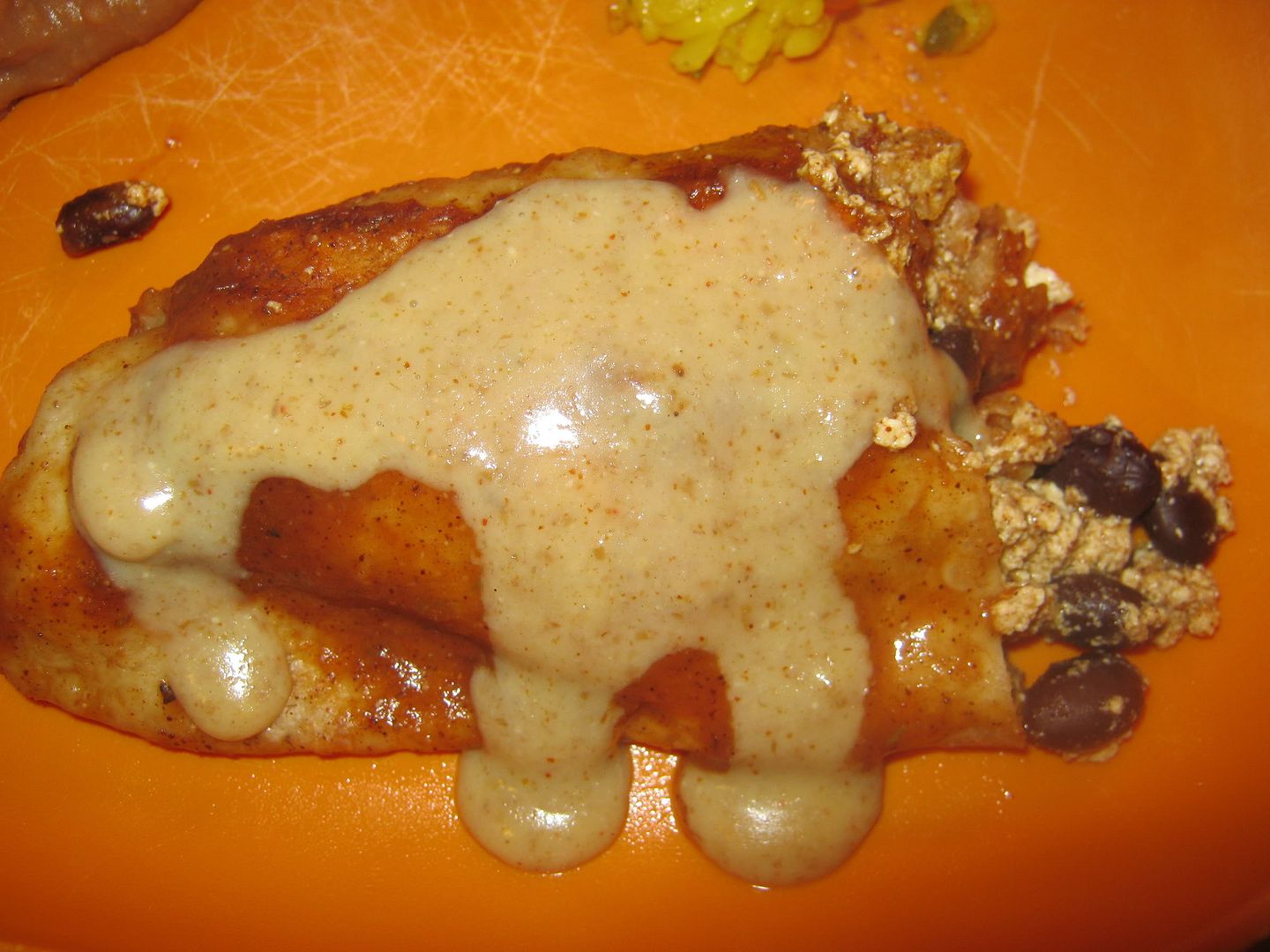 (Smoky Black Bean Enchiladas, The Happy Herbivore)
If you're looking to change your diet, lose weight, or even just add some yummy foods into your diet to change things up a bit, I highly recommend looking into the Happy Herbivore cookbooks! (They are even on sale at amazon.com right now!) There are also several free recipes and some other healthy advice on Lindsay's website, www.happyherbivore.com!
Guess what? One of my lucky readers is going to receive a set of BOTH of these cookbooks, a total value of $39.90, in the I love ME! giveaway, which starts at midnight tonight! You'll LOVE these! (Oh, and just for fun, visit Happy Herbivore on facebook and twitter!)
I was given these cookbooks at no cost to me in order to facilitate a review. I was not compensated in any other way. All opinions are my own.