Gold Label Virgin Coconut Oil is delicious! It cooks very nicely. It's natural. I love it! It's great for cooking just about anything, which is something I've been doing a lot of lately!
The trouble is, when I do a lot of cooking, there's also a lot of...well, clean-up.
(Yep, that's a sink full of dishes, and I'm not done cooking yet! If you look closely, you can see the Tropical Traditions Coconut Oil in a pan of hot water in my sink!)
About a year and a half ago, shortly after I stopped working full time and became a full time stay at home mom, we decided that some certain health symptoms would be reduced by purchasing a portable dishwasher so I wouldn't have to stand at the sink for hours every day washing dishes (thank you, Hubby). We've been through a variety of different detergents...name brand powder, generic powder, generic liquid...and finally settled on a name brand liquid, which we've been purchasing for the last several months. It has seemed to be our best option, even though I hate the price and I hate the strong chemical smell when I am adding it to the dishwasher!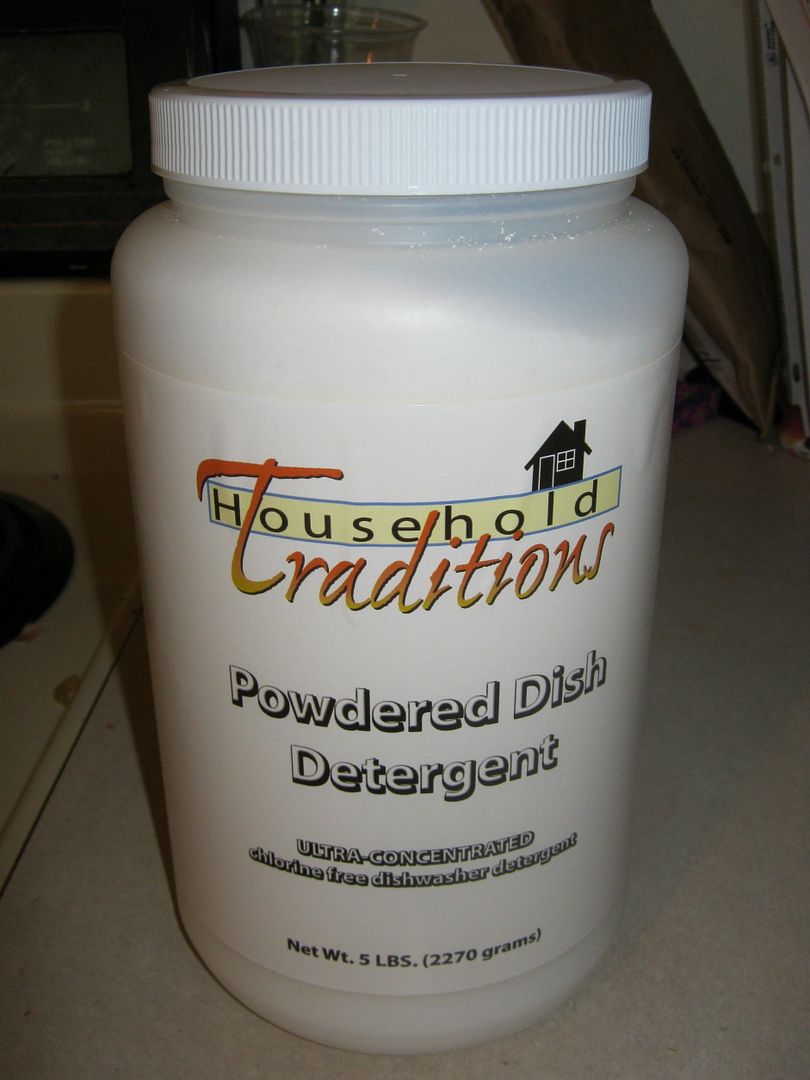 I'm not going to lie--I was concerned about using another powdered detergent because the last one we used left a white residue on ALL our dishes, some of which has not come off after months of re-washing! I hated the idea that we'd have to go through that again, but I also have this weird love of trying new versions of products I haven't been in love with in the past.
Here's the thing about Tropical Traditions Powdered Dish Detergent, though: I love it! We've been using it for several days now, and since I feed 3 meals a day to 4-5 people, depending on the meal, I run the dishwasher nightly (or sometimes more). So, we've run quite a few loads. There has not been a haze of white on anything! ALL of my dishes, even some that normally would have needed a second run-through, have come out sparkling clean! It's working better than my normal name brand liquid!
I don't know how you'll feel about this, but I find that manufacturers tend to over-estimate the amount of detergent you'll need when washing...anything. So, whether it's my laundry or my dishes, I tend to cut the amount about in half. With my previous brand name liquid detergent, I was having to use the full amount, but with Tropical Traditions Powdered Dish Detergent I am able to use about half of the suggested amount!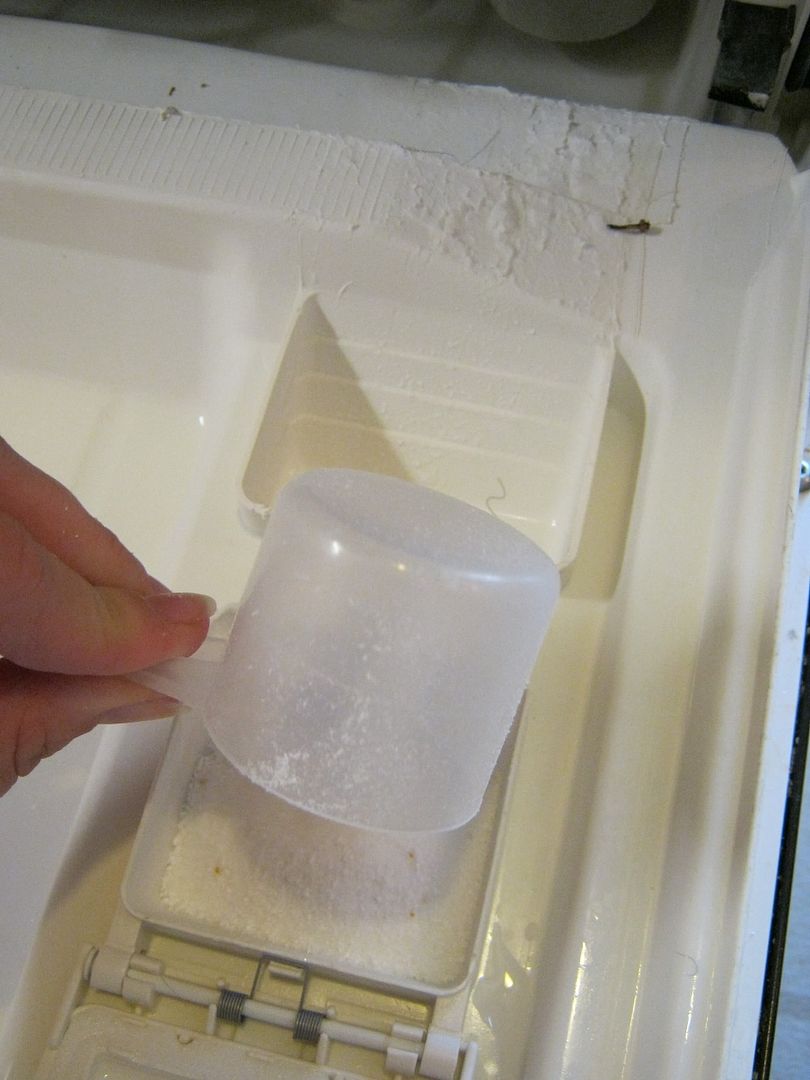 You'll love that
Tropical Traditions
Powdered Dishwasher Detergent contains absolutely no phosphates or other toxic materials like chlorine! You'll also love that it can be used in both hard and soft water. I love that it gets my dishes sparkling clean, and I feel like I'm doing something good for my family because this is a much, MUCH more natural cleaner than I'd been using previously!
Tropical

Traditions

provided me with a free sample of this product to review, and I was under no obligation to review it if I so chose. Nor was I under any obligation to write a positive review or sponsor a product giveaway in return for the free product.