Someday I'm going to be a
LeanGreenMama
. Someday. For now, though? This: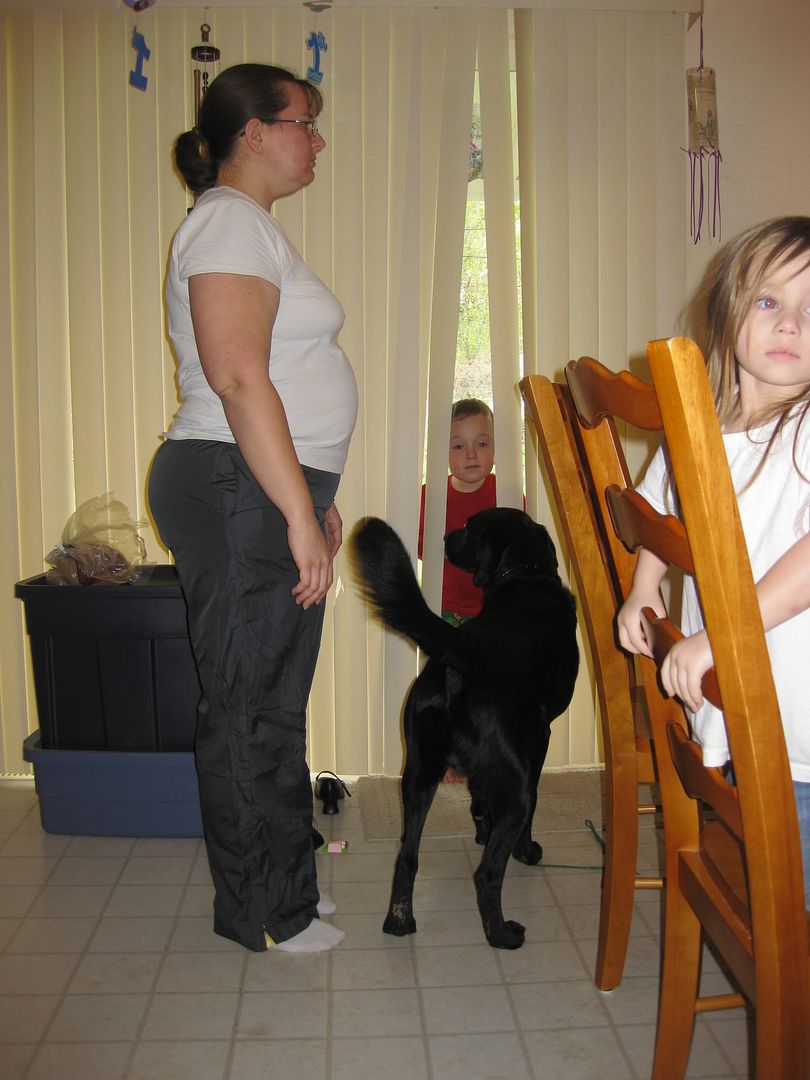 Pretty, huh? Or not! These snaps were actually taken a few weeks ago. Some of you have seen them before. We're using these as the "before" pictures.
Before I got serious about my eating.
Before I started on a new life adventure, a journey to create a healthy lifestyle.
Before.
And now? Now, it's week 2. I weighed in at 186.0 yesterday morning. Hey, that's about 5 pounds in the last 3 weeks, folks! Five pounds since I found Jennifer and
LeanGreenMama
. That's 1.6 pounds down from last week when I officially started the program. That's
progress
!
I'm loving the program. Jennifer is dedicated to helping her clients change their lives. She's not there to teach you a great diet secret. She's not there to give you a quick fix. She's there to change your life! And so, each week of the Six Week Bootcamp challenge, she proposes a new challenge. Last week? Eat ONE healthy meal each day. ONE! I don't know about you, but I though one healthy meal a day was easy! This week? This week she's challenged us to eat TWO healthy meals a day. Just two meals. And get moving. Just a little. A little more than normal. A little harder than normal. Push just a little.
Today I had a smoothie for breakfast. Strawberries, blackberries, pineapple, mango, banana, spinach and (eek!) just a little bit of broccoli. The broccoli somehow didn't make it into my lunch bag, so I just threw it into the blender. I didn't taste it, but my body appreciated it. For lunch, I had a couple handfuls of grapes, about 10 baby carrots, and a bunch of broccoli. Yay! Two healthy meals! And then, dinner time. Salmon patties. Usually we make homemade macaroni and cheese. Tonight I grilled potatoes, onions, green peppers, and green beans! See how I healthified my dinner?!? Go me!
Thank you, Jennifer, for allowing me to participate in your
6 Week Weight Loss Bootcamp
! What an amazing program. Thank you, thank you, for your weekly videos and downloads! I've printed everything and created a binder. I'm working on reading through. I'm working on watching the videos. I'm trying my hardest to make changes. I've tried to diet so many times before, but your lifestyle changing program seems to be a perfect fit for my (imperfect) self!
I'm looking forward to sharing with all of you readers my progress over the next 5 weeks (and beyond)! I can't wait to see where this journey takes me!