CLOSED
I like fluff. And I
really
like fluffy fluff! The fluffier the better. By fluffy, I mean soft. When I opened the bright yellow package from
Rosebud Diaper Boutique
, I found a super soft ball of fluff!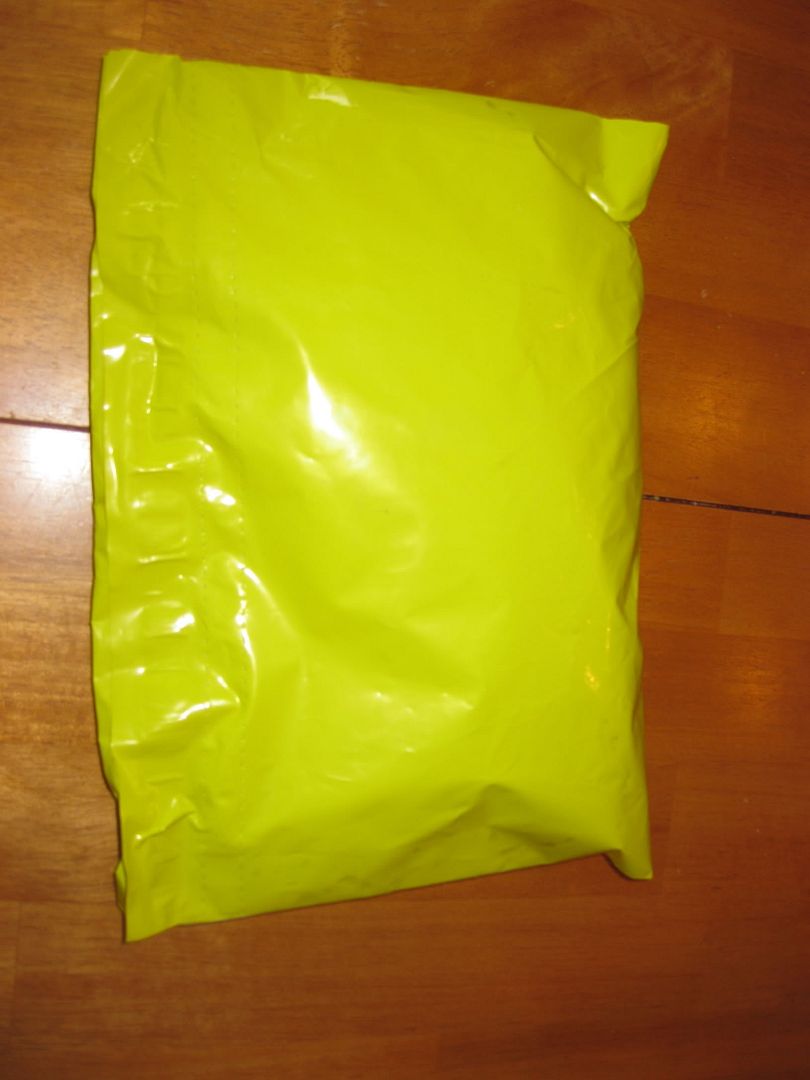 Yellow is Andrea's "happy color," and she proudly and happily uses it to ship out her wonderful diapers!
The first thing I noticed (besides how cute it is!) is how incredibly soft the inside is! The inside and the liner are both made of amazingly soft, surprisingly absorbent, bamboo velour.
(The other side of the insert is the same gorgeous lime as the inside of the diaper!) When I asked Andrea from
Rosebud Diaper Boutique
what the inside of the
Roots
diaper is made of, she responded and said, "Squishy ain't it?" Boy is she ever right!
Now, enough about the feel of the (butter soft) diapers. The fit is tremendous! (And no, I don't know why Blogger insists he stand on his head for this pic!) Stinky is about 24ish (maybe 25?) pounds, so we chose a Roots 2. The size 1 goes from about 9-20 pounds, and size 2 is for 20 pounds and up. The
Roots
diaper by
Rosebud Diaper Boutique
is SO trim!
It's gotta be that bamboo velour's superior absorption quality or something, but Andrea manages to keep these diapers thin, almost thinner than a disposable diaper, without sacrificing absorbency at all! Not only is it trim, but there are 4 snaps across each wing, which means you can really get a great custom fit!
AND the wings cross over (even better) AND you can choose whether you want them to cross left over right or right over left! (I know it looks a little snug in the picture. I loosened it right after the pic, but then he squirmed too much for another shot!)
Do you want to know my favorite part of this diaper? (I mean, besides the fact that it's cute, fits perfectly, and is super absorbent?) My favorite part is that poop slides right off of it. I think it's got to be the bamboo velour, but I am not kidding when I say that every poo just plops right off, with virtually no residue! There has been no staining, no stinking...perfection!
What don't I like about this diaper? You knew I'd go there, didn't you? What I don't like is that I think the front "tabs" could be a little longer. You know, I would like them to wrap around the sides just a tad more. That's it. That's the only thing I can think of that I would even consider "complaining" about. I LOVE the
Roots
diaper from
Rosebud Diaper Boutique
!
You can purchase your very own
Roots
diapers from Rosebud Diaper Boutique
here
on the
facebook page
, or watch here at the
boutique store
for their weekly stocking! Roots diapers are just $20!
OR
If you're feeling lucky...SUPER lucky...you just might want to enter to win one! (Contest will end and a winner will be drawn June 17, 2011 at 11:59am EST!)
How to Enter
*Leave a separate comment for each entry*
*Leave your email address with each entry*
Follow My This N That Life with GFC
Subscribe to My This N That Life via email
For TWO extra entries, go enter the Roots giveaway from
Eco Baby Mama Drama
! Come back and tell me you did and your comment #!
Comment on any non-giveaway post and tell me where you commented!