When Little Lou was born, we bought "top of the line" diapers and "name brand" wipes. The wipes came in the BEST case, too.
By the time sensitive-skinned Bugsy was born, diapers had been renovated and so had the wipes cases! I was SO excited to buy wipes!
(It's the little things, okay?)
And then Stinky was born. The diapers and wipes were the same...until we went from using diapers that look like this:
To diapers that look like this:
Because it's what I had, I put Stinky's pretty cloth wipes in this:
But that's not pretty! Brittany from
Shiny Hineys
fixed that problem for me!
Brittany makes super cute wipes cases like this:
Isn't that pretty?
She makes tons of other cute patterns, too, and travel cases!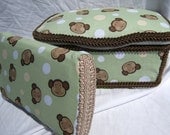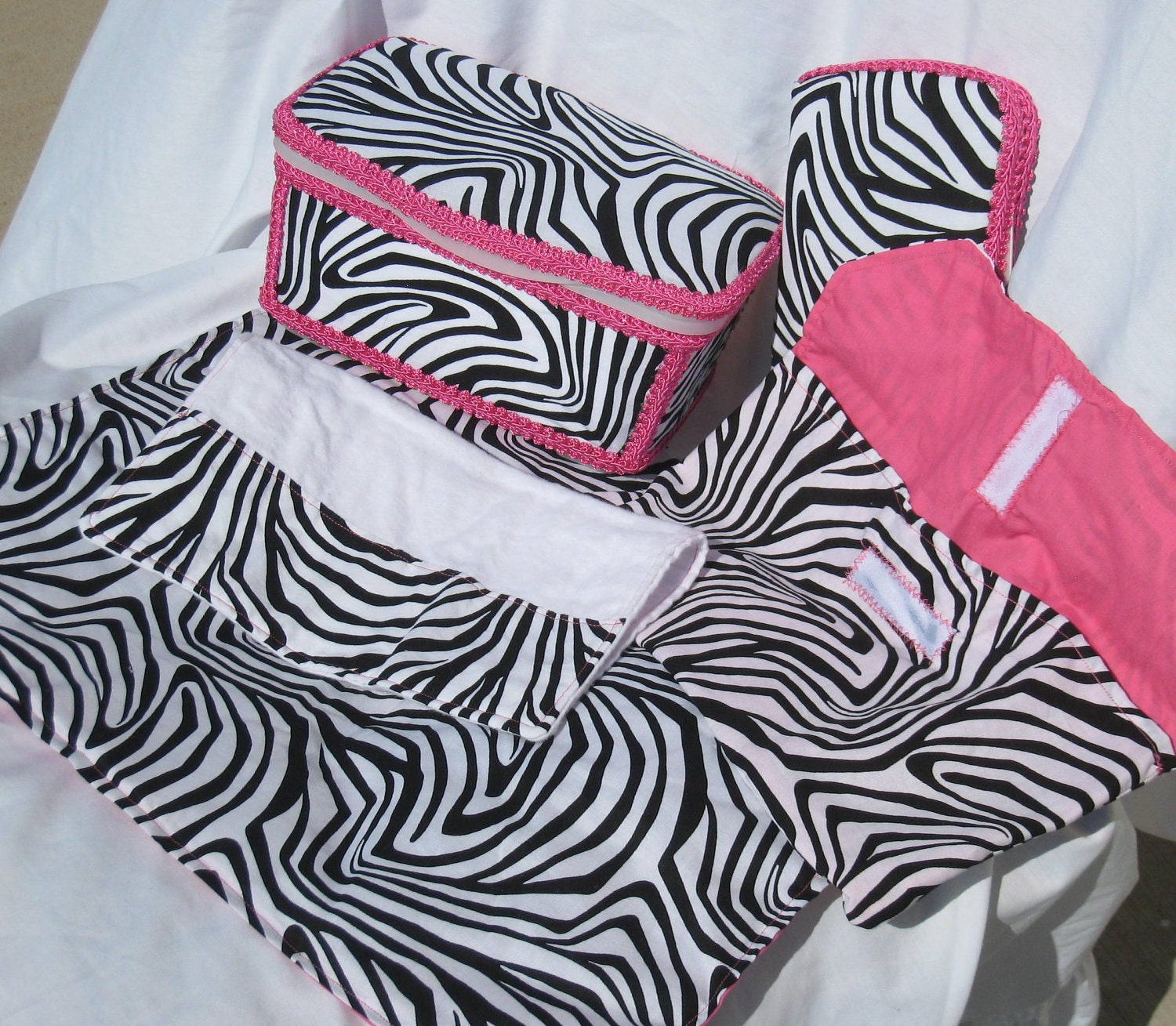 Not only are the wipes cases from
Shiny Hineys
adorable, they're very well made as well! I have been using mine for several months now, several times a day, and it still looks brand new! The fabric and edging are still perfectly adhered to the box, and it still works great! It's SO much cuter than that old white box...or even the newer commerically made polka dot box! What a nice addition to my cloth diapering routine!
My ONLY complaint about the Shiny Hineys wipes case is that it's hard to open. I just leave mine unlatched, though, and don't have any trouble at all! It works great!
Shiny Hineys cases are a great deal as well! Ranging from just $10 to $16.50 at the
Shiny Hineys Etsy shop
, they're worth every bit of the cost! You'll love having one of these adorable cases on your changing table along with your cloth OR disposable diapers! (
View over a hundred designs at
www.shinyhineysblog.blogspot.com
where you can follow her blog and also purchase the wipes cases along with matching burp cloths, changing pads, diaper envelopes and car seat covers. You may also want to become a fan on facebook
.)
Brittany from
Shiny Hineys
has agreed to give one of you a travel wipes case of your choosing! You'll be so excited about the quality and cuteness of your new case, you'll NEED to buy a nursery-sized case to go with it! You'll be so glad you did!
I was given this item at no cost in order to facilitate a review. I was not compensated in any other way. All opinions are my own.
a Rafflecopter giveaway