Are you with me?
Do you stop in the storage aisle when you visit Target just for fun?
Have you ever asked for food storage containers for Christmas? (Yes, I have.)
Do you get giddy at the thought of organization?
Do you have storage containers of storage containers? (Or am I the only one?)
One of my all time favorite storage companies is
Rubbermaid
. I don't know if it's the reputation or the name or what it is, but for some reason I just like Rubbermaid. When they recently offered to partner with me for a review of their new 8 piece Glass with Easy Find Lids containers, I was excited! When I received the containers, I was even more excited!
And now...well, now...
They're glass.
Okay, so we knew this information simply by the title. But I love that I don't have to worry, when I reheat the bowls in my microwave, about whether they're leaching harmful chemicals into my family's food. I really like that. I'd love to have more glass containers. I'd love to be able to ditch the plastic entirely! (Hint hint...Christmas is coming again...)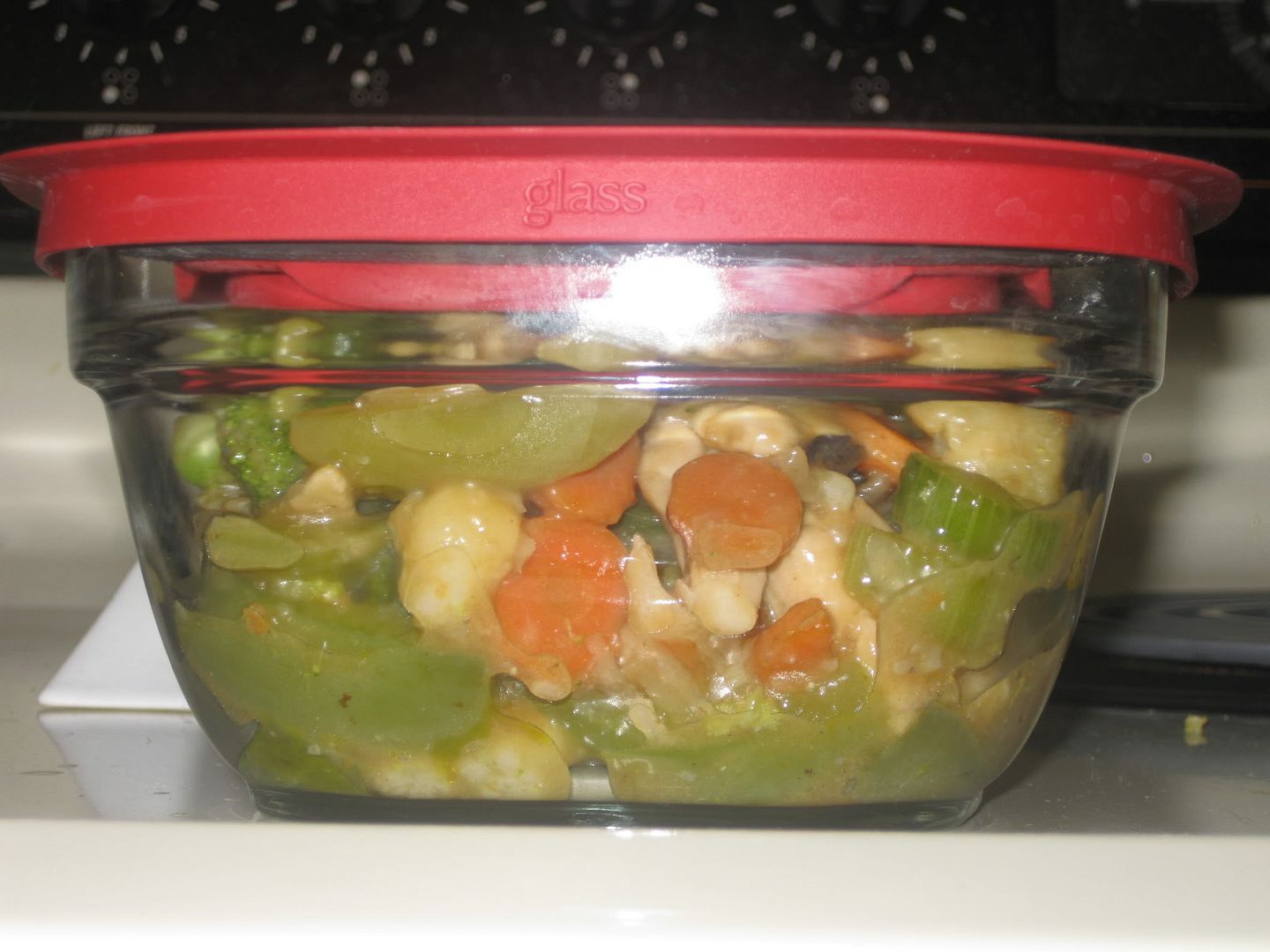 They're oven safe!
I can put my leftovers in the Rubbermaid bowls and take them straight from the fridge to the oven! I adore this feature. I can't do that with plastic containers. I love that I don't have to dirty another dish! I hate dirty dishes!
They're generously sized!
This isn't a surprise either. They range from 1 1/2 cups to 5 1/2 cups! A 5 1/2 cup container is large! All sorts of things'll fit in there! Even the small one is a great size. I was very pleasantly surprised, though.
The lids are snug!
This makes me happy. All too often, storage container lids just don't fit well. If they tip in the fridge, they leak. Food spoils. Ick. The Rubbermaid Glass
with Easy Find Lids have the best fitting lids I've seen!
They're stackable.

Not just in the fridge, but in the cabinet. You can make a nice, neat little stack of lids, and then stack the containers on top! They stack very nicely in the fridge as well. The bottoms fit right into the little cutouts on the lids. What a neat, organized storage system! (Did I mention I LOVE organization?)
The limits.
You can only fit so much into the Rubbermaid
Glass
with Easy Find Lids containers. That pretty much goes without saying, I know. The trouble is, I've had a bit of a hard time figuring out just how much will easily fit. Unfortunately, I tend to add just a tad too much, and then the lids won't go on. It's user error, I know. I don't know if I think there should be a "fill line" or what, but I know it frustrates me when I have to scoop some out and put it in a different container.
The lids.

They're not oven safe. It's not a big deal, but it would be amazing if the lids were made of oven-safe silicone or some such thing.
I am in love with the
Rubbermaid
Glass
with Easy Find Lids containers! I love that I can use the same containers from prep
to storage!
I love how they stack and store in the cabinet AND how they stack in the fridge. I love that they're glass, so I don't have to worry about chemicals. I love how snugly the lids fit! I just plain love these containers! If I could afford to, I'd replace ALL of my storage containers with
Rubbermaid
Glass
with Easy Find Lids containers!
Rubbermaid has generously offered to send the 8 piece
Rubbermaid
Glass
with Easy Find Lids containers to one of my very lucky fans! Simply fill in the Rafflecopter form to enter!
I was given these items at no cost to me in order to facilitate a review. I was not compensated in any other way. All opinions are 100% my own.