Did you know I love getting good deals? I do! Did you also know I love spending time with my little family? I do! And when I can marry the two together? Love that!
We Bought a Zoo
came out on video this week! We hadn't seen it yet, but had been anxious to! We were waiting for it to come to the Redbox, but then found that it was on sale everywhere and couldn't wait! I visited Walmart to get a copy right away on Tuesday!
I was expecting there to be a big display that was easy to find, but there was not. The movies were just on the regular shelf, no fanfare! I had read online that they were on sale, but when I got to the store they weren't signed as such. No problem, though, they really WERE on sale! The Blu-Ray combo pack was just $22.96! We love having the digital copy!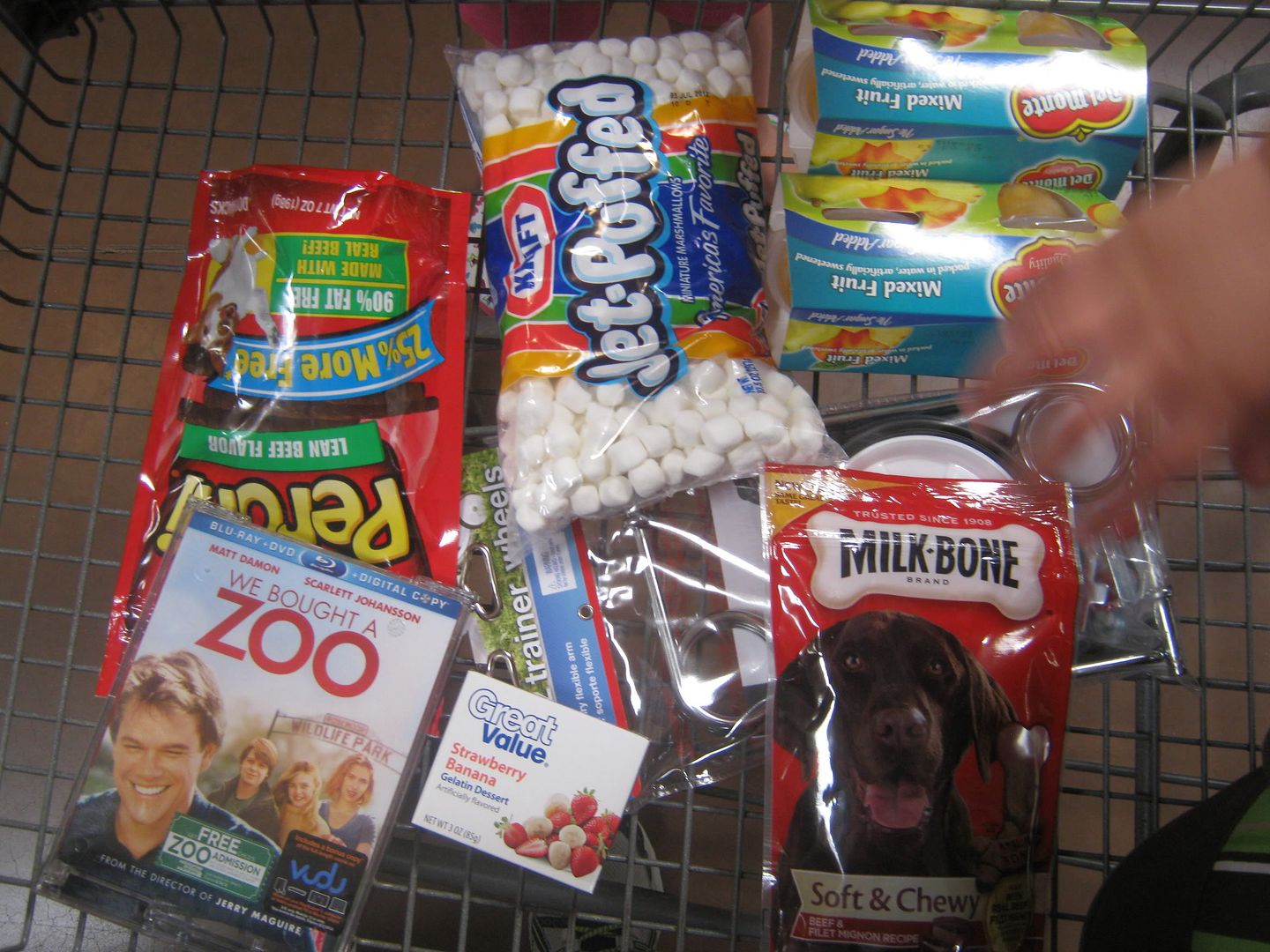 We couldn't do "pizza and movie night" like we usually do, because it wasn't Friday, so I got some snacks to go along with the movie. I bought some Del Monte fruit cups to make a relatively healthy dessert for the humans (you can find a $0.50 off coupon in First for Women!), and some Del Monte branded dog treats for the canine family member, because
#
iLovemyK9! Harrison, our black lab, loves both Milkbones and Pup-Peroni treats, so he was a lucky dog! I'd heard that there were $4 off coupons for the movie on some of the dog snacks (when you bought 2 snacks), but I couldn't find them in my store. :( Hopefully you can find them in yours! You can find more about Del Monte pet snacks in Women's World and Parade magazines! I bought some training wheels for Bugsy, too. He was SO excited! (You can read more about our shopping experience here!)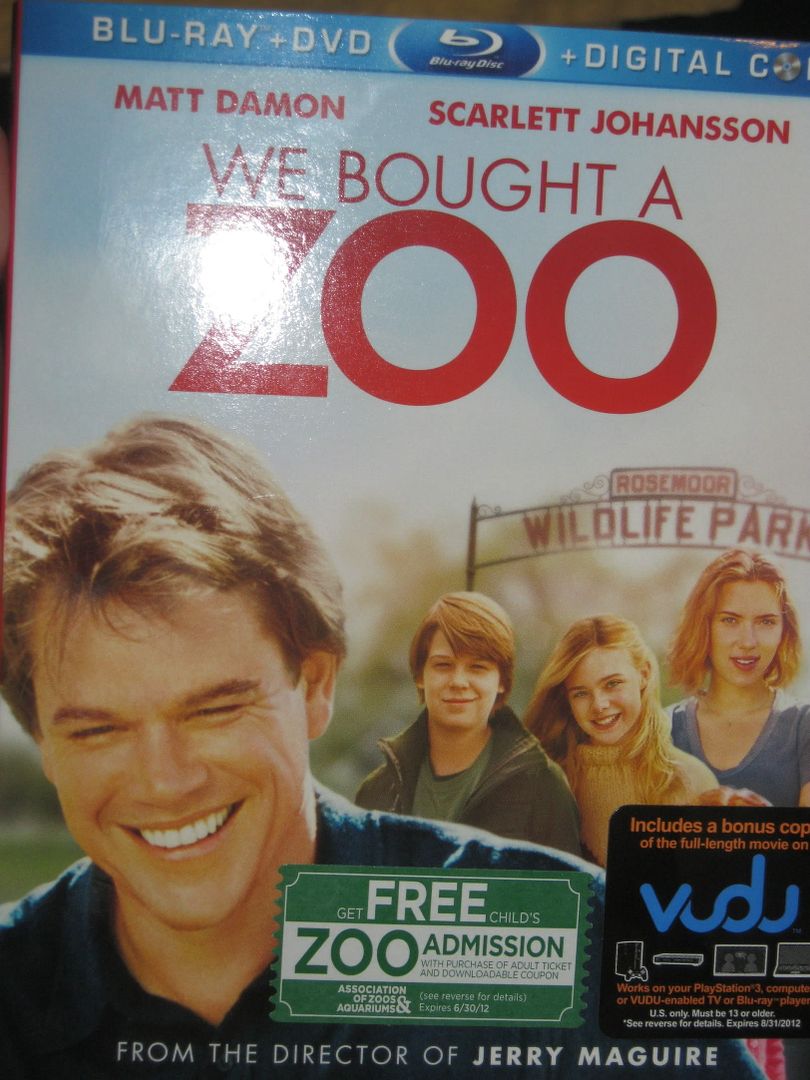 The Blu-Ray combo version came with not only the digital copy, but there's also a free child's zoo admission! We haven't looked into that yet, but we will!
So, we settled in with our movie and our yummy treats, and got ready for a fun evening!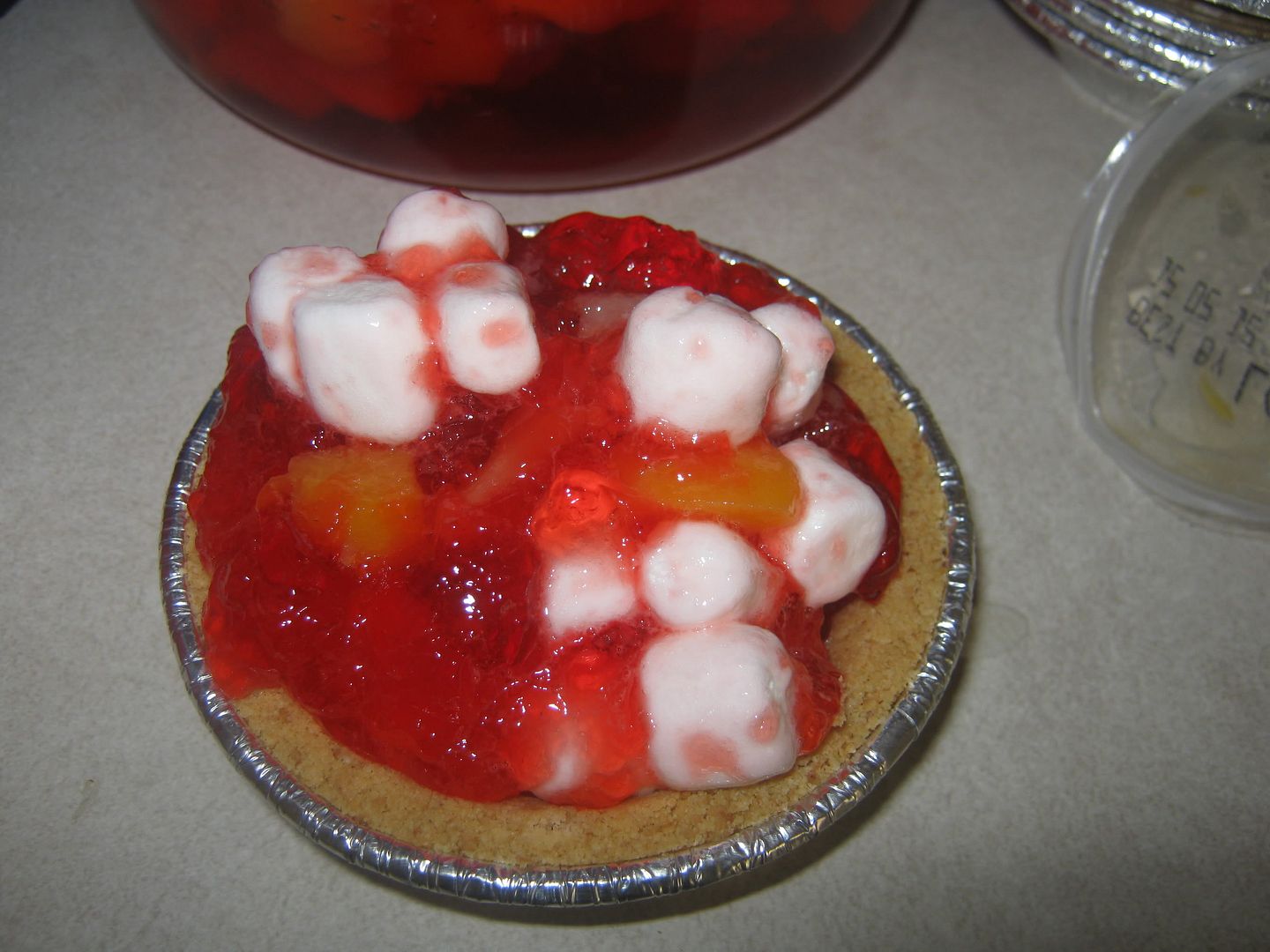 The kids were loving the movie, but we hit the halfway point and Mommy decided it was time for a snack, so we broke out the desserts and chowed down! We all loved the Del Monte fruit/jellow/marshmallow dessert! And then it was back to the movie!
I know what some of you are thinking. I can hear your thoughts, you know. You're thinking, "We saw We Bought a Zoo at the theater, and it has a LOT of language. It is not appropriate for those little kids!" I agree. You're 100% right. We didn't see it in the theater, but I read online that the language was questionable, so The Daddy and I previewed it on Tuesday (the day it came out!) and decided that IF it was appropriate for the kids, we'd show it on Wednesday. The reviews we'd read were right. there was quite a bit of foul language for a PG movie! There were also a few bits where the themes were questionable and there was one particular hand-drawn image early on that was a bit graphic and scary.
BUT
We Bought a Zoo DVDs and Blu-Rays have something I've never seen on another movie! They have a "Family Friendly Audio" option! You can choose to watch the movie the "normal" way, with the regular audio, or you can choose to switch into family friendly mode, where they've taken out the bad words! Personally, I think if you can make the movie without the bad words you should, but that's just me. We were able to switch into family friendly mode and show the movie to the kids!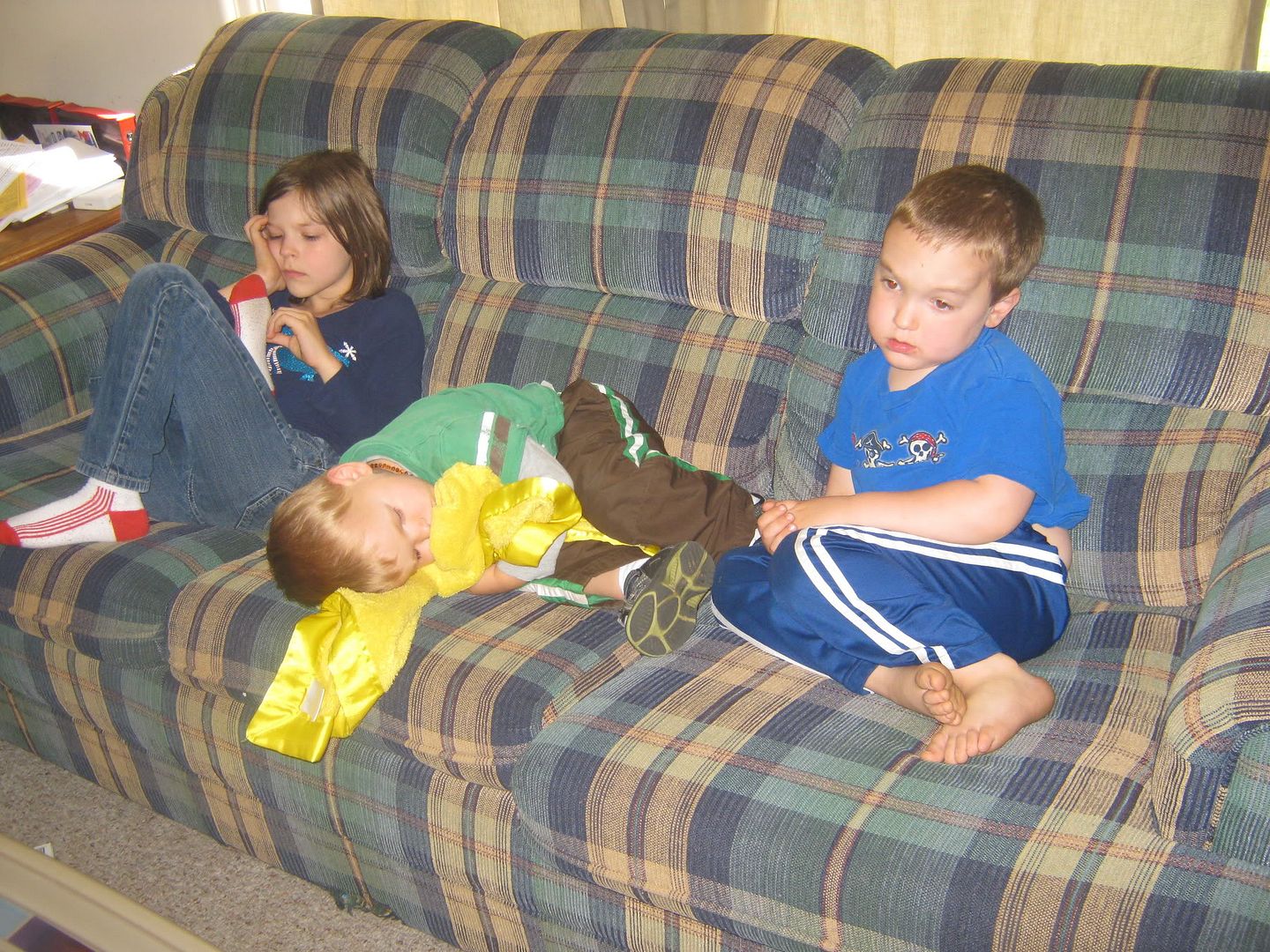 We all really enjoyed We Bought a Zoo! The Daddy said, "The cool thing is, we get to KEEP this one!" The story was a bit above the kids in a lot of spots. There were some themes and innuendos that they (thankfully) didn't understand at all. Overall, though, it was a perfect family movie! (I think the kids mostly liked the idea of living at a zoo! I already live at a zoo, so I paid more attention to the story.)
We Bought a Zoo is a great movie with a great message! I'm inspired to find my own 20 seconds of courage!
This shop has been compensated as part of a social shopper insights study for
Collective Bias
. #CBiasAll opinions are my own.