At our house, we celebrate two birthdays and an anniversary all within three weeks in July. It's a busy busy month, but it's always worth it!
This year, Little Lou's sixth birthday fell just 8 days after Bugsy's surgery which, as you know, was a major deal with a gigantic recovery. As you can imagine, we didn't really have the time, energy, or money to provide the party or attention we really felt like she deserved this year. In fact, she's been kind of pushed aside a lot over the past 4 years since the Bug was born. After searching high and low for some perfect birthday outfit for Little Lou, I came across
MegaRoos
!
MegaRoos
is a small company run by a sweet WAHM named Megan. Megan makes the most adorable little pillowcase dresses, headbands, and hair bows! Megan graciously agreed to make this beautiful dress for Little Lou for her birthday: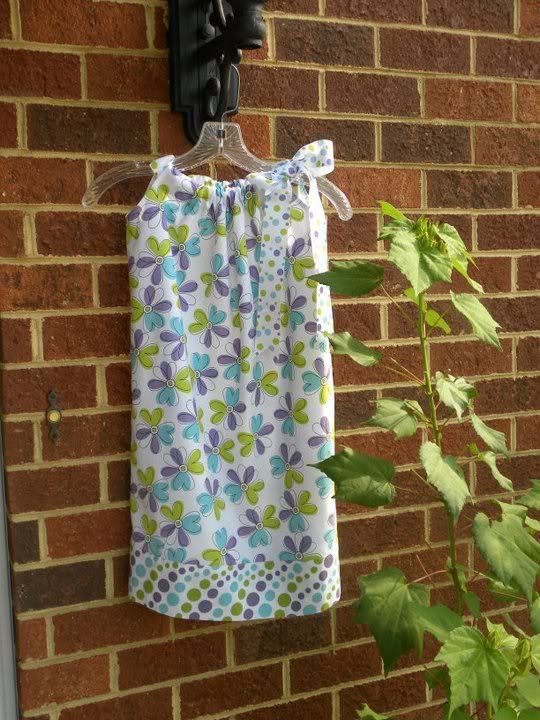 AND Megan threw a couple of surprises into the package as well!
The customization.
Little Lou LOVES purple, and her mama loves the purple and lime combo. When I saw this particular dress (in miniature) on the
MegaRoos facebook page
, I knew it would be perfect! As I said, though, it was teeny tiny. The picture on the page was of an 18 month dress, but Little Lou wears a size 7! Megan asked me if there were any certain colors Little Lou loves, and I told her that she loves purple and I love that tiny dress. She went right out and got the fabric to make one in Little Lou's size! It's absolutely perfect.
The craftsmanship.
The dress, headband, and bow are all beautifully made! They're obviously not assembly line, mass-produced products, which I love. If you look at the seams, you can tell they're "homemade" but they're amazing quality!
The coordination.
The ribbon straps of the dress match the bottom trim of the dress perfectly! Not only that, but the headband and hair bow are made of the same materials as the dress, so they're perfect matches as well. The whole outfit is just adorable and coordinates so well. I couldn't have asked for a better set! Little Lou prefers to attach the
MegaRoos
hair bow onto the headband and wear them as one unit, which I think is cute as well.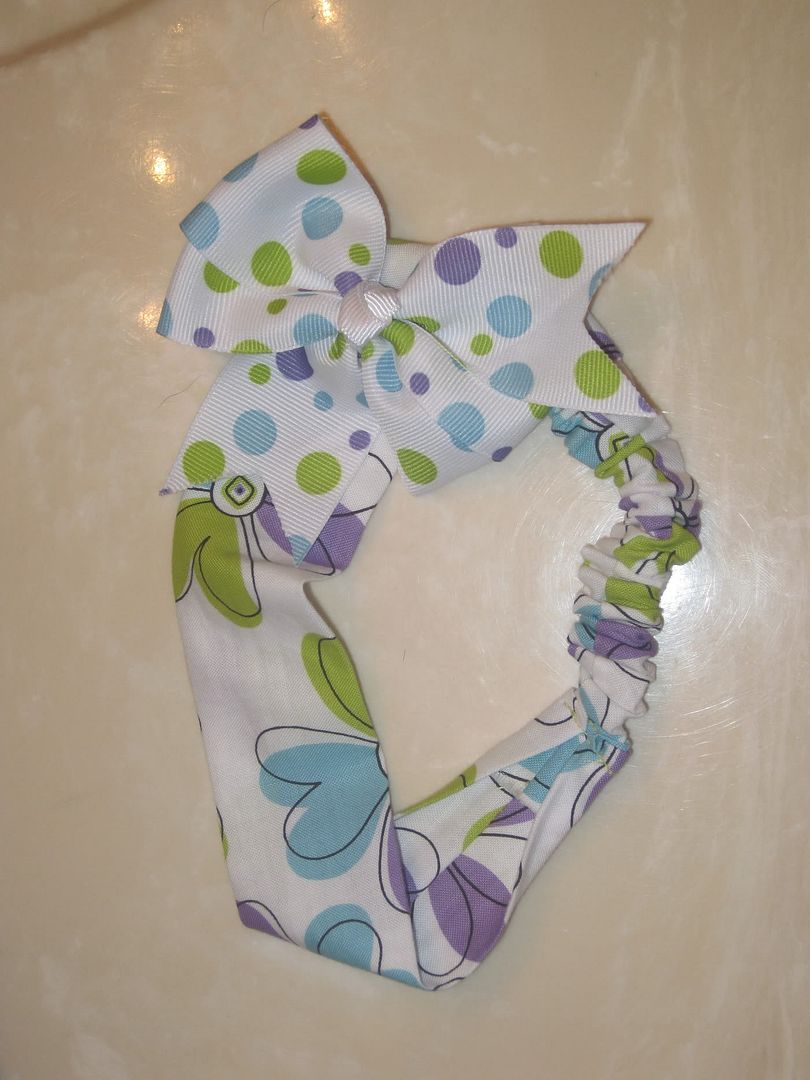 The Bad
The straps.
It's minor. Really minor. In fact, I'm not sure there's much that could be done about it. The straps sometimes fold in the wash. I know that they're made of ribbon, and I imagine that with any similar dress this would be an issue. I just unfold them and flatten them out the best I can. It typically works. I was afraid the ribbon would come out in the washer, but so far it has stayed put very nicely. I just tie it into a bow before I throw it in.
The dress, headband, and hair bow we received from
MegaRoos
are all beautifully made and exactly what I wanted for Little Lou for her birthday! The prices are very reasonable. The workmanship is amazing and so is the extremely friendly customer service. I would definitely buy from MegaRoos!
If you have a little girl, or know a little girl, who could use a new dress (what little girl couldn't?) for everyday or a special occasion, a sweet pillowcase dress from
MegaRoos
would be a perfect wardrobe addition!
Megan from
MegaRoos
has very generously agreed to reward TWO of my readers!
Prize 1:
Your choice of a headband OR hair bow!
Prize 2:

20% off one item of your choice!
Contest will end and a winner will be drawn August 10, 2011 at 11:59 am EST. Open to US and Canada only.
How to Enter:
*Leave a separate comment for each entry*
*Leave your email address with each entry*
(Mandatory) Follow My This N That Life with GFC.
Like
MegaRoos
on Facebook. Tell Megan I sent you.
Visit the
MegaRoos
on Etsy and tell me your favorite product!
Comment on any ONE non-giveaway post and tell me where you commented! (Must be a new comment.)
I received these products at no cost to me in order to facilitate a review. I was not compensated in any other way. All opinions are my own.