Crisp mornings and evenings.
Jeans and sweatshirts.
Leaf piles.
Bonfires.
Apple pies.
Trees changing color.
Pumpkin carving.
The smell of leaves burning.
S'mores.
Muted, earthy colors.
Fall is my favorite time of year. I don't know when I fell in love with fall, but I can't help myself. I look forward to fall all year, and then when it gets here I bask in. I bathe in it. I drink it in. I adore fall! And now that it's finally here, I'm overwhelmed with its immensity! And now, to start this beautiful season: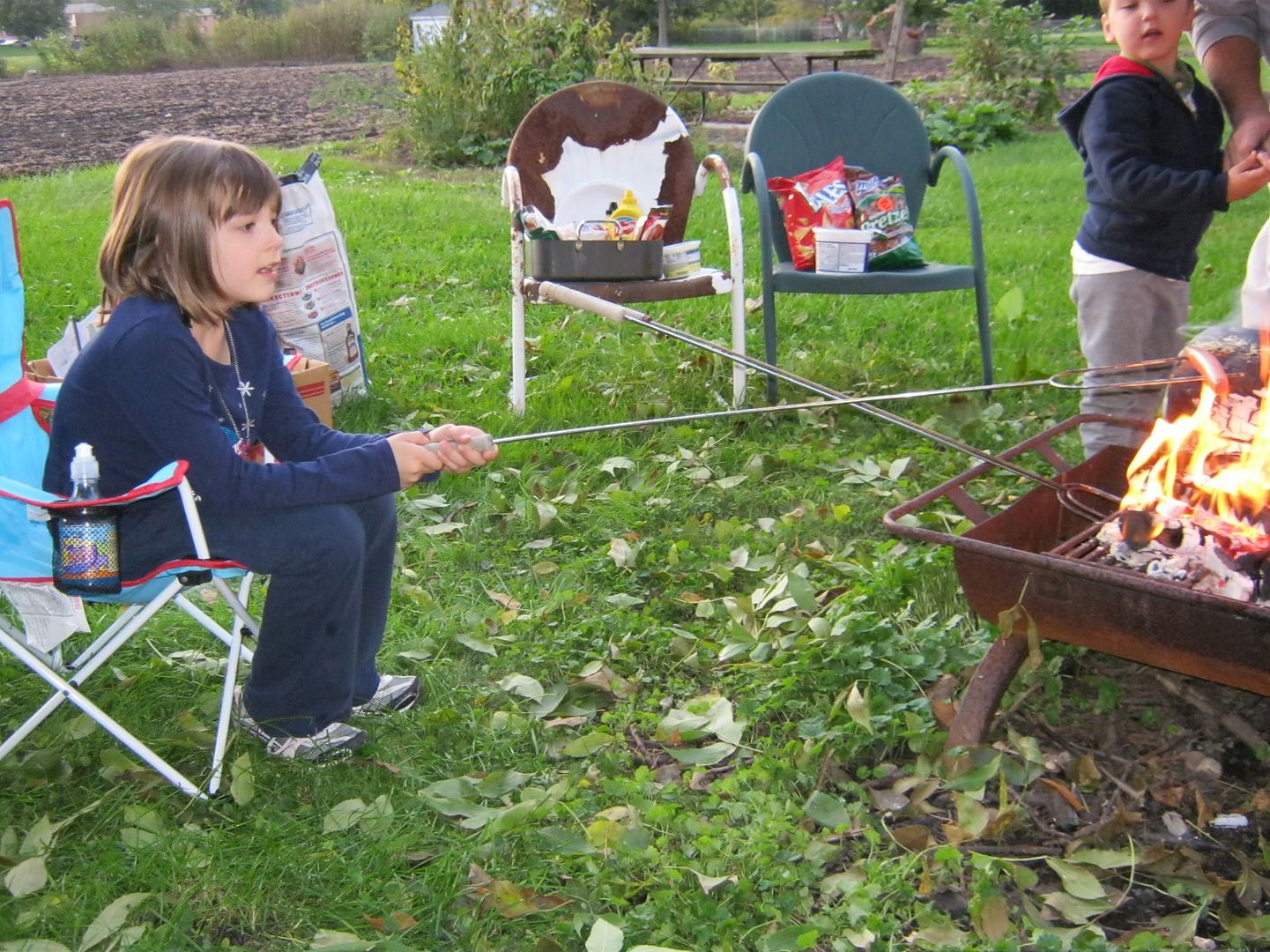 Little Lou roasted her own hotdog for the first time! Wow. WHY do they grow?!?
Bugsy gave Poppy a few tips in the hotdog roasting department. (Bugs wanted to roast his own as well, but 4 doesn't seem quite big enough to mommy!)
Stinky chowed on chips, a very rare treat in our house! (Good thing we weren't in our house!)
Dirt, my friends. What's a bonfire without a good does of dirt to wash the food down?
Pretty soon, the kids were worn out and we had to go home.
Thanks, Nana and Poppy, for inviting us over for the first fire of the season! We loved drinking in the fall air with you!