Wow. I can hardly believe it's been three months already since I because the journey to become a
Lean Green Mama
! It's been a wild, wild ride these last few months! There have been things that I thought would trip me up (umm...my Bug had a 13 hour surgery, remember?) that didn't even make me skip a beat, and things I thought were totally manageable (the garage sale last weekend?) that have thrown me off for an entire week! All in all, it's been a great adventure so far!
Here's a photo re-cap of how far I'd come before today: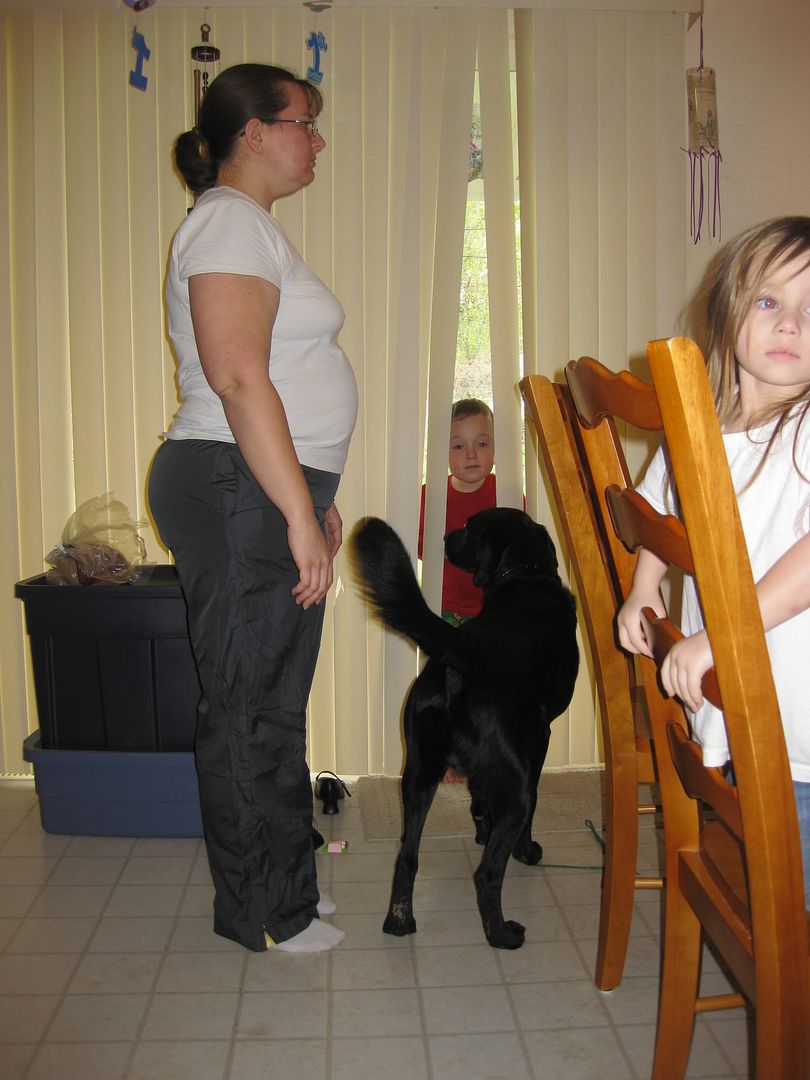 Before Side
Before Front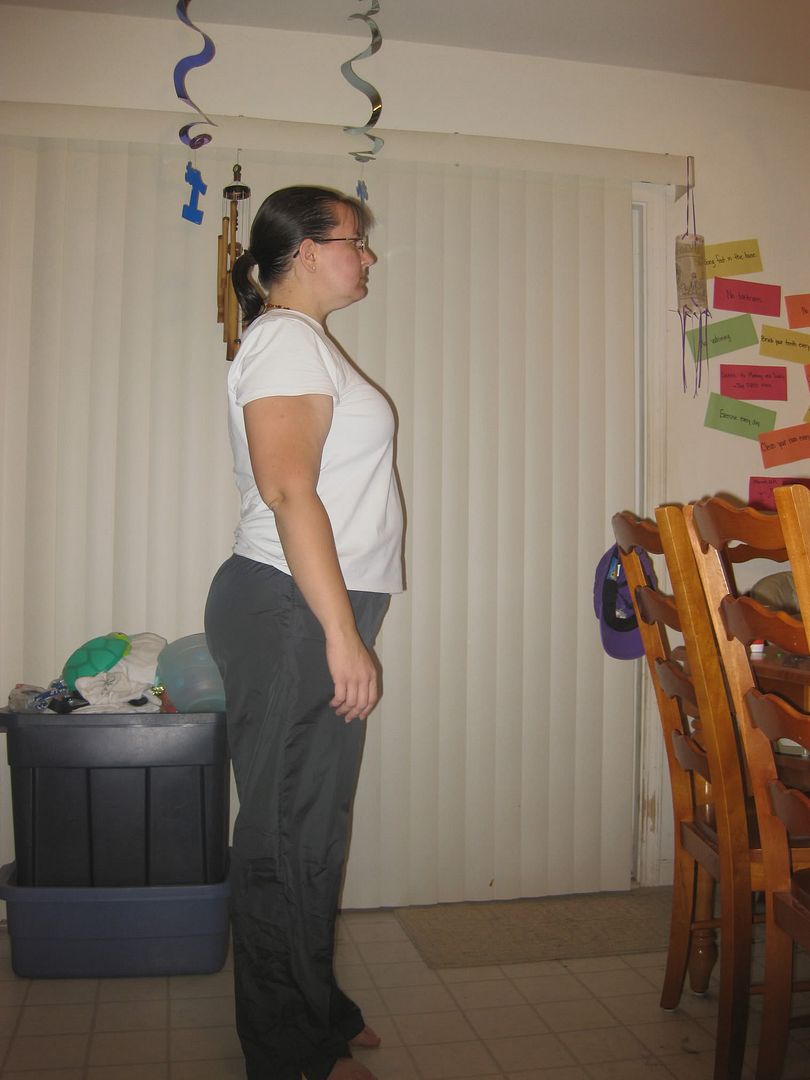 6 Weeks side
6 Weeks Front
2 Month Side
2 Months Front
And then...and then today. Today, I weigh 155.2 pounds! That's a loss of 36.6 pounds in the last 3 months! I'm just 20 pounds above my goal! I only weigh FIVE pounds more than my driver's license says! Hooray! I'm hoping that in a couple more weeks I'll be able to say my driver's license tells the truth! I am super duper excited about this loss.
As of today, I have lost:
3.5 inches off my bust
6.5 inches off my waist
7.5 inches off my hips
4.25 inches off my thighs
For a grand total of
21.75
inches lost!
Holy cow! I had NO idea it was that much! 36.6 pounds, 21.75 inches! Yay!!! I am in size 10 heaven!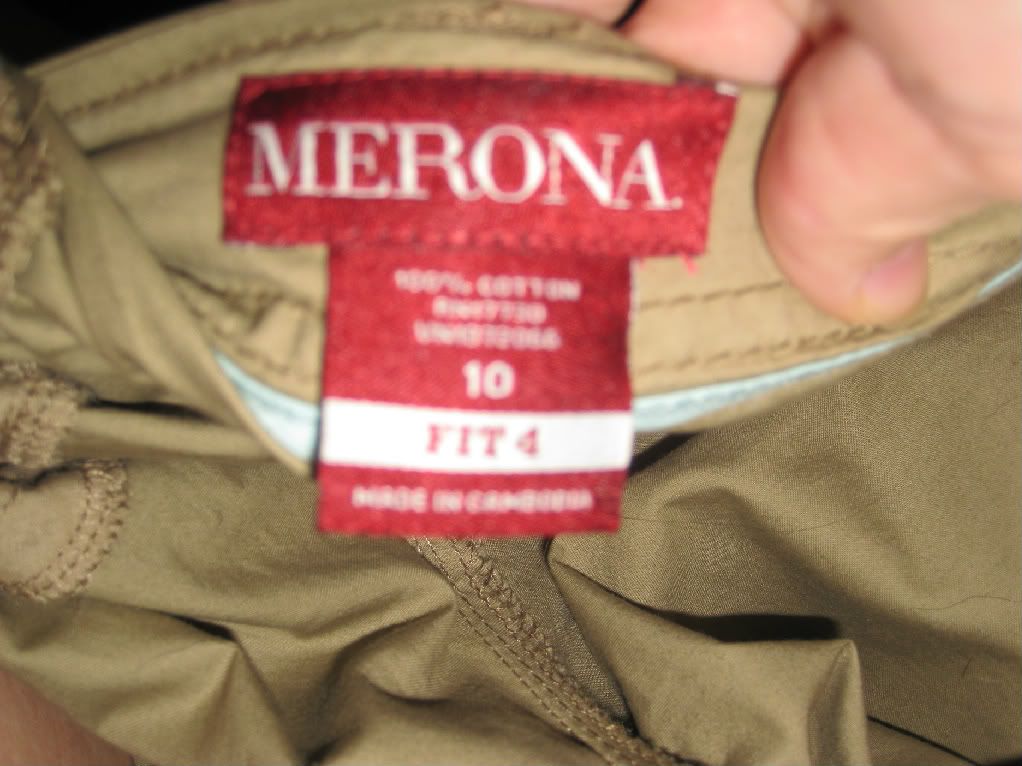 That's right. You heard me. Yesterday I was at Target for diapers. I was wearing sweatpants and they were literally falling off of me as I walked through the store. I decided to stop in the women's clothing section and look at the price of sweats. I didn't buy any ($17 seemed a bit pricey to me!) but of course I glanced at the clearance section. They had capris for 75% off...$5 a pair! I'm not typically a capri pants wearer, but they were cute and I wanted to try them on my new body. I held up a pair of size 12s, but they looked a little big, so on a whim I bought a pair of size 10s right off the rack without trying them on. People...they FIT and I am wearing them today! (Target has different "fits" in their pants now! I bought a Fit 4...with curvy hips and thighs. Someday I'll be able to buy the "straight" ones!) I probably shouldn't say this, but I am SO proud of me!
And here they are, folks...once again, the before pictures...and then today's 3 months in pictures. I think the results so far are amazing, don't you?!? (Oh, and I know I really need to go shopping for some...umm...undergarments...we'll get there!)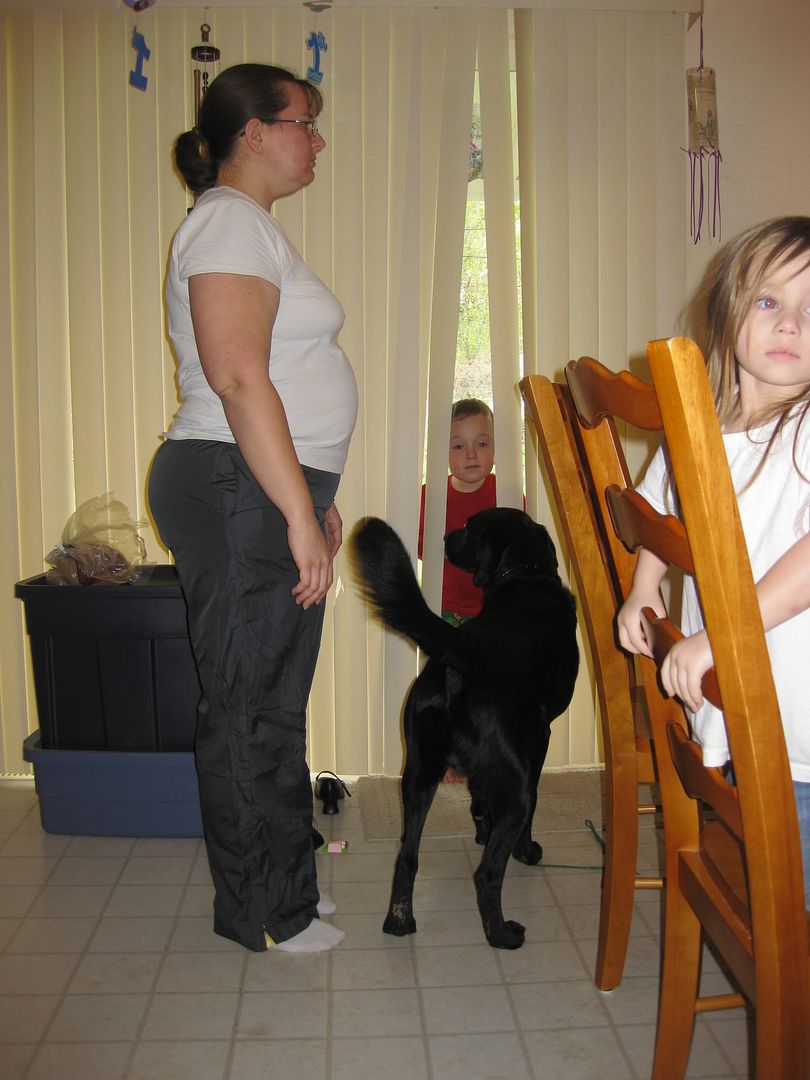 Before Side
3 Months Side
Before Front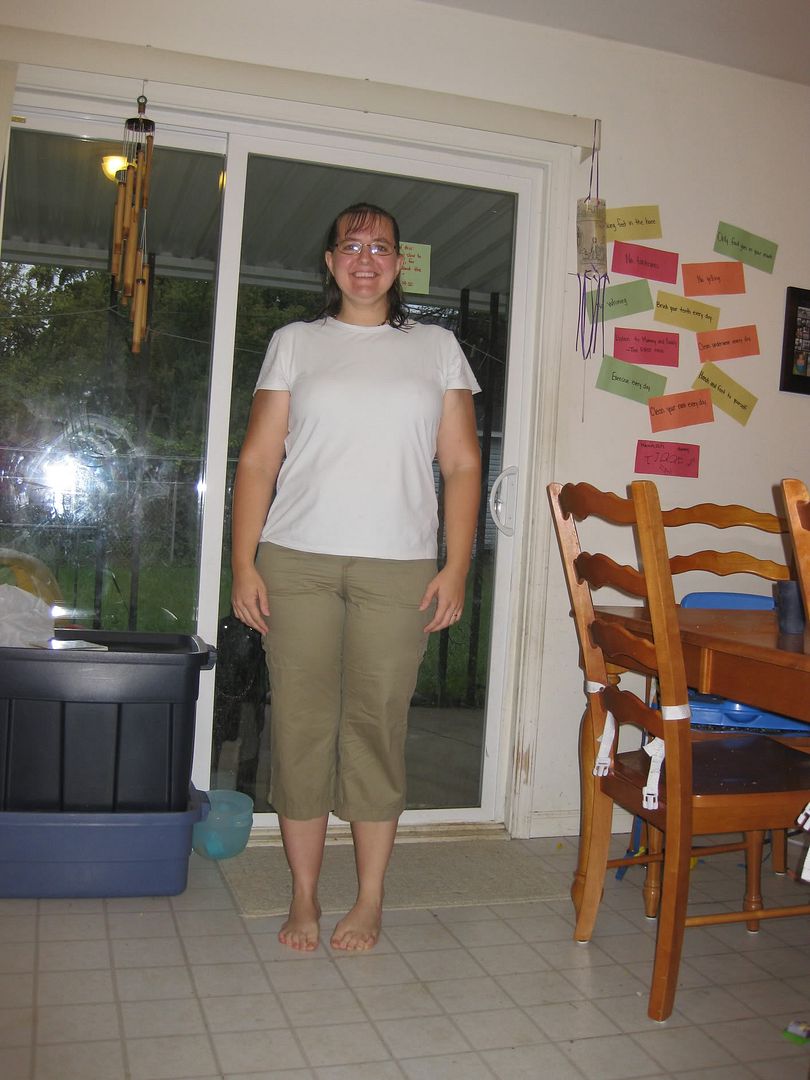 3 Months Front