Stinky is a heavy wetter. Very heavy. Particularly at night. He's been in cloth diapers for almost a year, now (I know, hard to believe!) and I have yet to find the "perfect" nighttime diaper for the little guy. I don't even care if it has to be so bulky that he looks like he's wearing a basketball in his pants! It doesn't matter to me, as long as he doesn't wake up soaking wet!
In 2004, two women met by chance in an online attachment parenting forum. They were both discontent with the diapering options out there, and set out to create their own perfect diaper. After searching and researching they discovered that the "perfect" cloth diaper fabric would be one that was truly recyclable, sustainable,and gentle on the skin. What better recyclable material is there than plastic bottles? Since the couldn't diaper their babies in plastic bottles, they decided to use recycled fleece
made
from those bottles! Not only is fleece soft and gently, but it leaves baby's skin feeling dry as can be! After playing with a lot of names, the two settled on
LolliDoo
!
Alison, one of the founding mamas at
LolliDoo
, graciously agreed to send me a newly named
LolliDuo
to test, particularly to see if it would solve our overnight issues!
The squish factor.
The
LolliDuo
is THE softest diaper I have ever felt! I am not exaggerating one bit when I say that when I first opened the package I was on the phone with my sister, and I said to her, "I wish my underwear were this soft! I want to wear this diaper!" She may not remember that, but I wrote it down. It's true. They're SO soft next to Stinky's bum!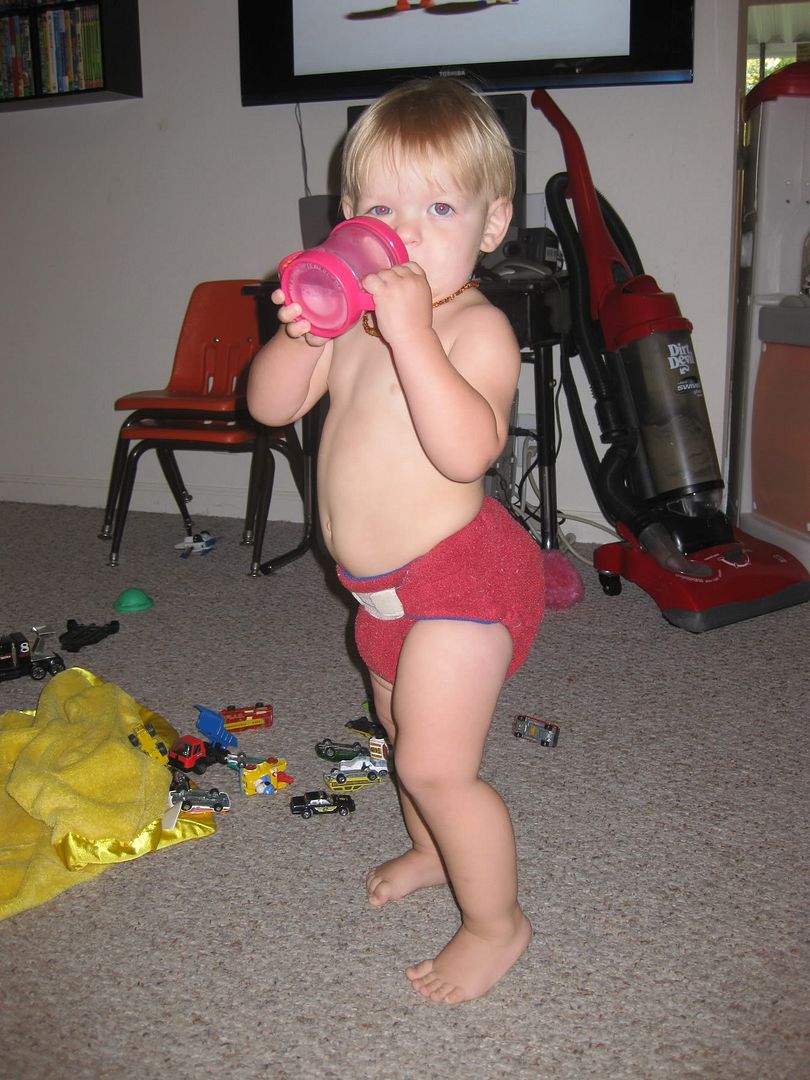 The absorbency.
I was sent three Organic Innies to go along with my LolliDuo. They're thin. Super thin. So I wasn't sure they'd work. They do! During the day I typically use one or two innies, depending on what we're doing. Overnight I use all three. I have NEVER had a leak. No once. I'm always excited when it's diaper laundry day, because it means I get to use the LolliDuo again!
The adjustability.
The
LolliDuo
is a one size diaper with a great, unique adjustment system. There is elastic with buttons inside the diaper to adjust the height. The waist is adjustable with the velcro. I have to admit, I didn't even THINK to adjust the height for stinky until yesterday. It was set on the factory-standard setting. Yesterday, though, I got looking and discovered that I could make it longer! I still don't have it as big as it gets, and he's 18 months, 26 pounds. I think that's great! He's got plenty of room to grow!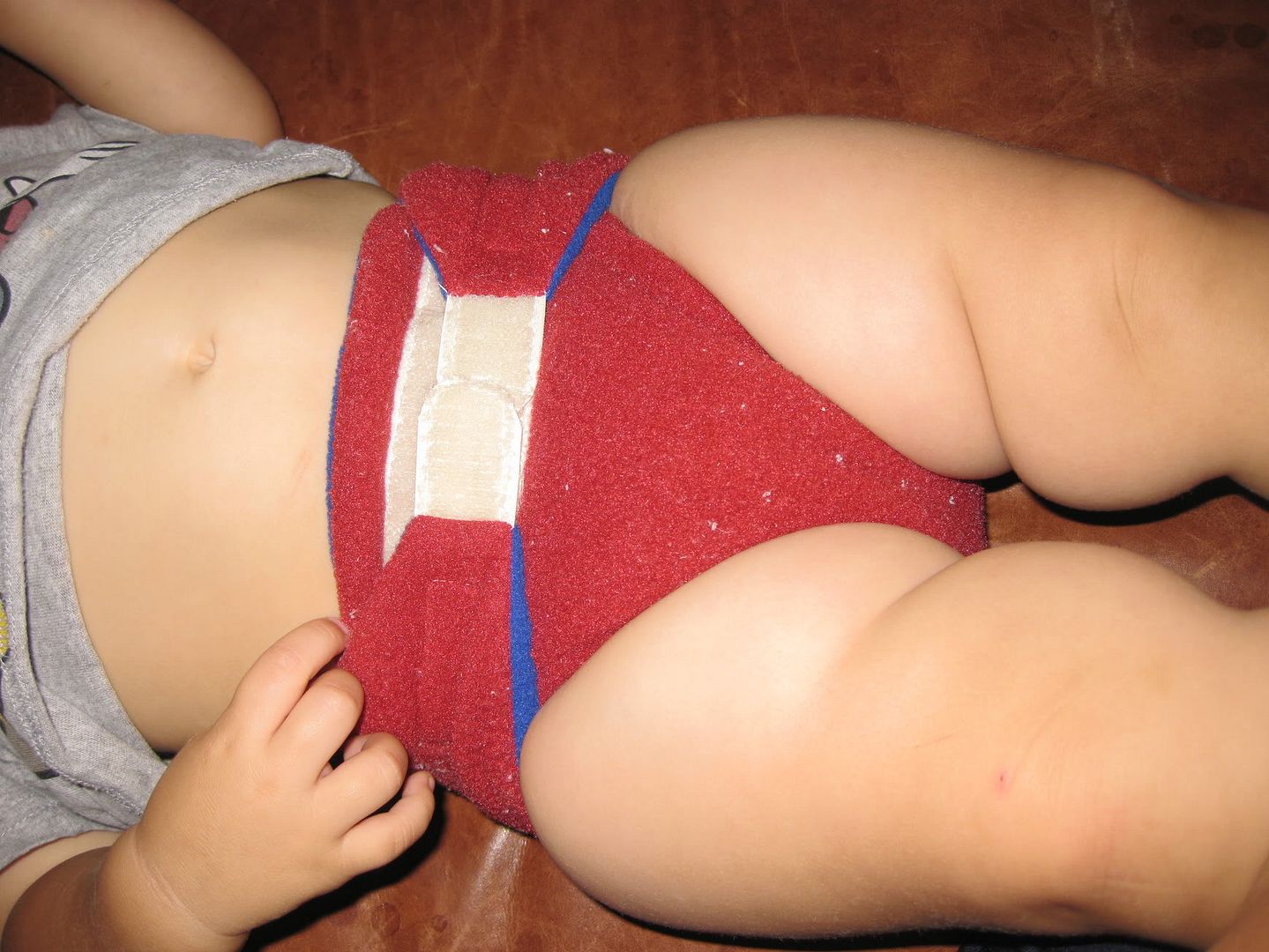 The cute factor.
LolliDuos are adorable! They're fluffy. They're everything you'd expect in a cloth diaper.
Pilling.
This is a silly thing to note as "bad." They're fleece, right? You know what happens when you wash fleece? It pills. The LolliDuo acts like fleece. End of story.
I am in love. I have found my nighttime solution! In the
LolliDuo
, Stinky's jammies stay dry all night! He wakes up happy and I don't have to pick up an icky smelly baby in the morning. It's a little fluffier than some of my other diapers, so I have to be more careful about what pants go over the top, but it's exactly what we've needed! I highly, HIGHLY recommend the LolliDoo LolliDuo for anyone, but especially if you have difficult overnight wetting issues! Way to go,
LolliDoo
! You've made this mama (and her little sweetie) very happy!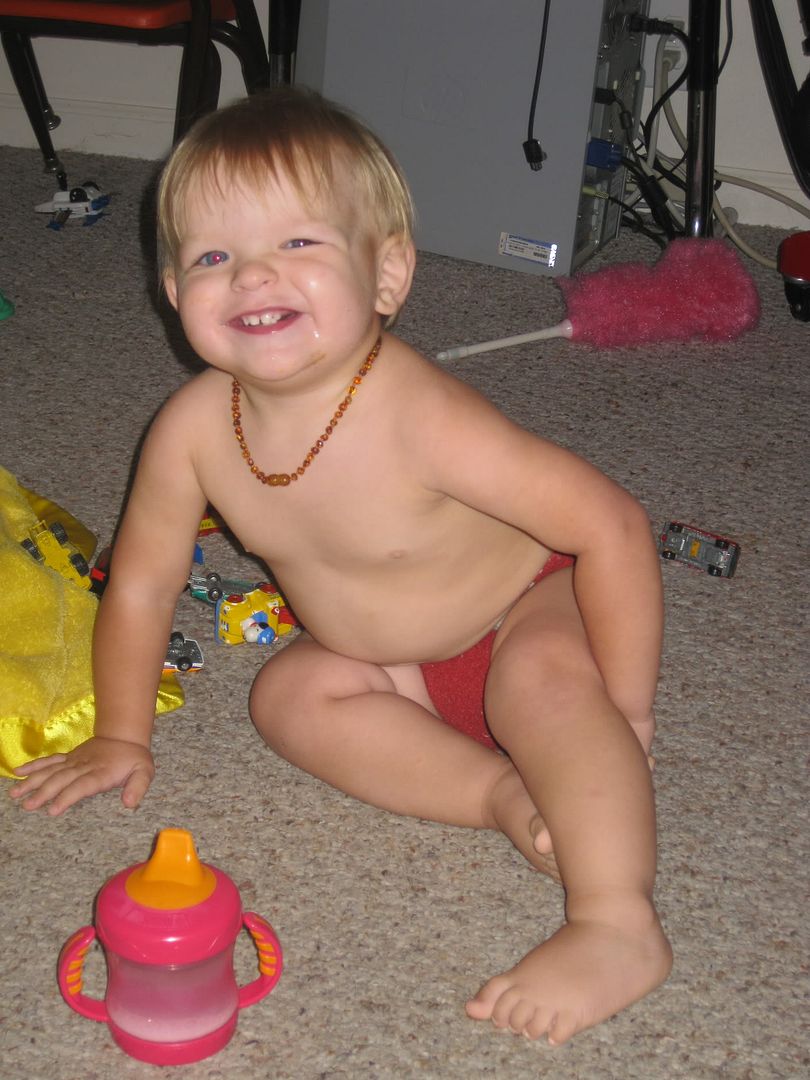 This time, EVERYONE wins! That's right! PLEASE take advantage of a great 10% discount, available only to my readers! Use the code MyThisAndThatLife at checkout between now and October 31 to claim your discount!
LolliDoo
has also very generously agreed to send a
LolliDuo
to one of my super duper lucky readers! You will be so impressed with this diaper, you'll wish you could use them every day (or night)!
I was given this product at no cost to me in order to facilitate a review. I was not compensated in any other way. All opinions are my own.