I am so glad you were born.
You came rushing into the world after just 45 minutes of labor, into the freshly-gloved hands of our street-clothes wearing doctor.
As you lay on my belly and I cut your cord (Daddy didn't want to), I could tell that something wasn't right.
No one said a word.
I didn't say a word.
I knew my concerns would be brushed off as "molding" from birth.
I am sure everyone else hoped for the same.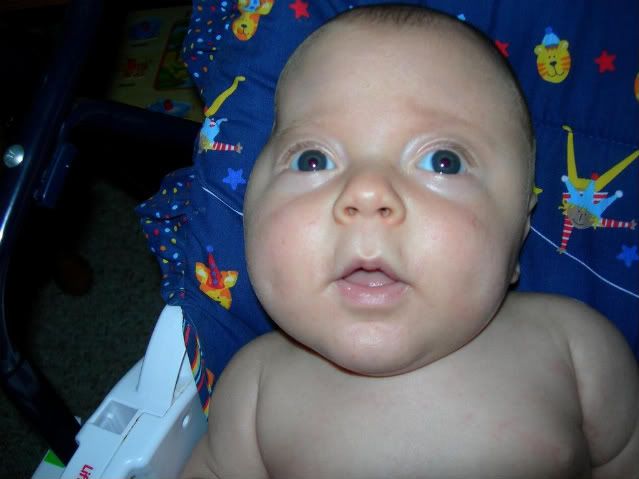 When you were just 18 hours old, a nurse felt your head and made a funny face.
She said nothing.
Moments after she left the room, a pediatrician we'd never seen came in.
She felt your tiny head, and left the room.
Minutes later she returned, followed by an x-ray machine and 4 techs.
Your soft spots couldn't be found.
Something was wrong.
When you were 3 days old, we made our first of many—too many—trips to your pediatrician.
When you were a mere 3 weeks old, we met your neurosurgeon.
You had your
first CT
scan.
We scheduled your first surgery.
Craniosynostosis.
A word that has forever changed our lives.
Four of the six sutures in your skull had fused before you were even born.
The last of them isn't supposed to fuse until you are nearly 30.
Your little head couldn't grow.
Your brain was out of space.
You cried in vicious, screaming pain, for 5 ½ months.
The hour or two you slept in a day were spent on mommy or daddy's chest, upright in a recliner.
We slept in shifts so that someone would be with you constantly to hold you upright, so your head would hurt as little as possible.
We shopped in shifts, so that each of us would get a brief break from the crying.
(I'm sorry, Bud, but we just needed to get away sometimes.)
We were confined to our home, not because you were sickly or unable to be around others, but because you couldn't stop crying, even with round-the-clock pain medicine.
Two surgeries and a who list of new vocabulary words later, at 10 months old, we finally
met
you.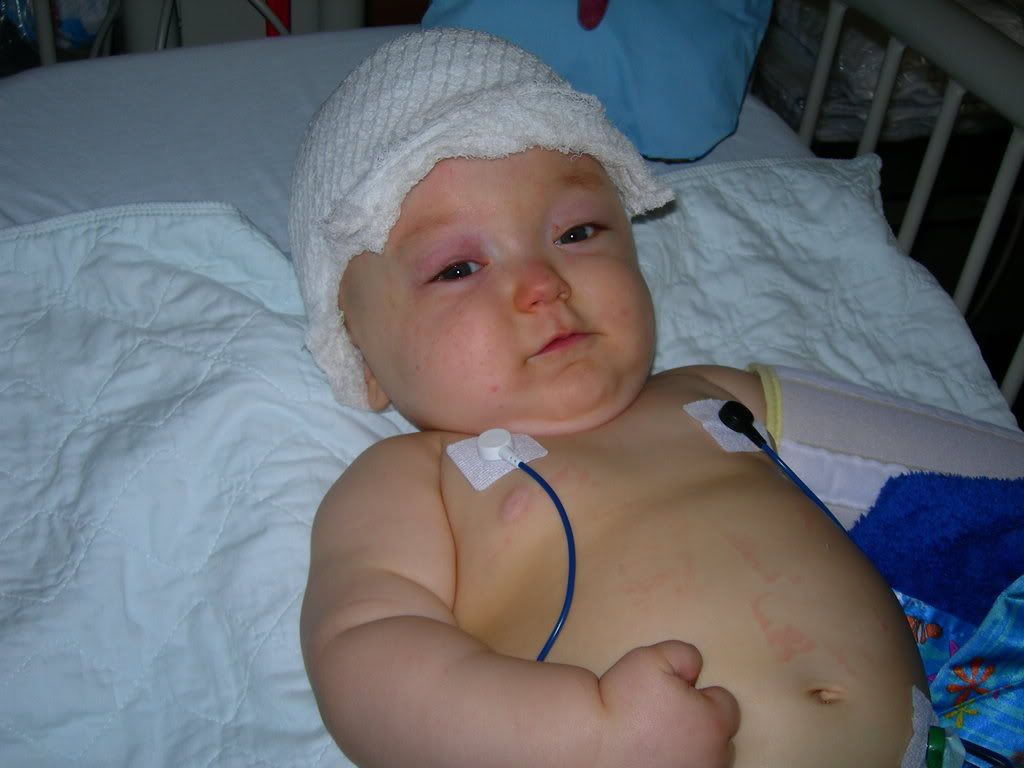 Your pain was finally gone, and you became the happiest baby we'd ever met.
You rolled over for the first time before we left the hospital!
Three years of 3-5 times a week therapies later, you became a "normal" preschooler.
You're nearly caught up to where you should be!
We're so proud of you!
In just 6 weeks, you'll be going into that operating room again, for your sixth surgery in 3 ½ years.
Just a month shy of your 4
th
birthday, you'll face the unknown once again.
Your daddy, your big sister, your little brother, and I will all be waiting for you on the other side.
We'll be praying for you and longing for you.
You have brought more joy and laughter to our lives than we could ever have imagined.
You are such a ray of sunshine to everyone you meet.
You don't know a stranger, and your dimples can melt the heart of just about anyone.
I am so glad I have had these years with you.
I am so glad you were born.