And then it was Monday.
Week 1, Day 1.
The day that, rain or shine, I vowed to start the C25K program.
Monday.
The day.
I've got the gear:
The water bottle
The iPod (complete with C25K app)
The shoes (mine have yellow stripes instead of red)
The stroller (Thank you, Phil&Ted, and your amazing BFG program!)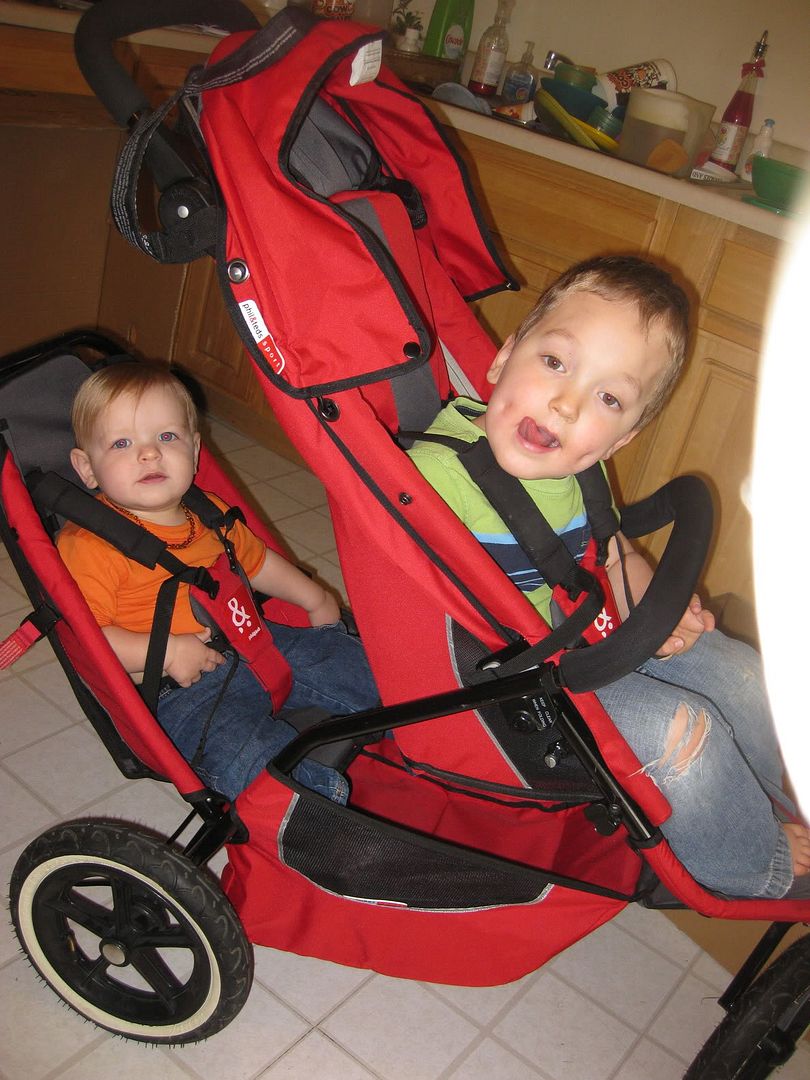 And I've got the want to. (Where's the willpower? Do I have it?)
Why the want to?
This morning, I weighed 188.2. That's right. I'm putting it all there. I have 53 pounds to lose to be in the middle of "healthy" weight range for my height and build.
So, here I am: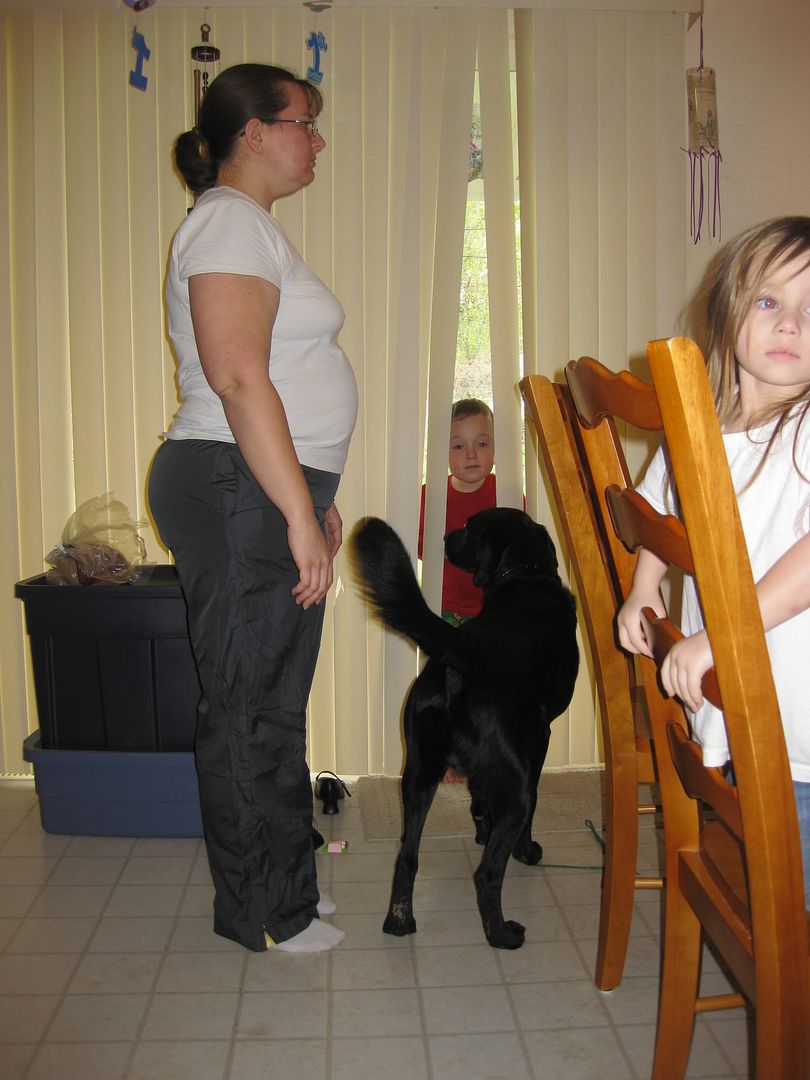 Blech. I told you I'd post these if I were feeling brave. I'm not. feeling. brave. At all. But what I AM feeling is motivated, dedicated, and a little bit obligated.
SO...
Monday.
Rainy, dreary Monday.
And we ran!
And we finished!
The boys wanted to keep going: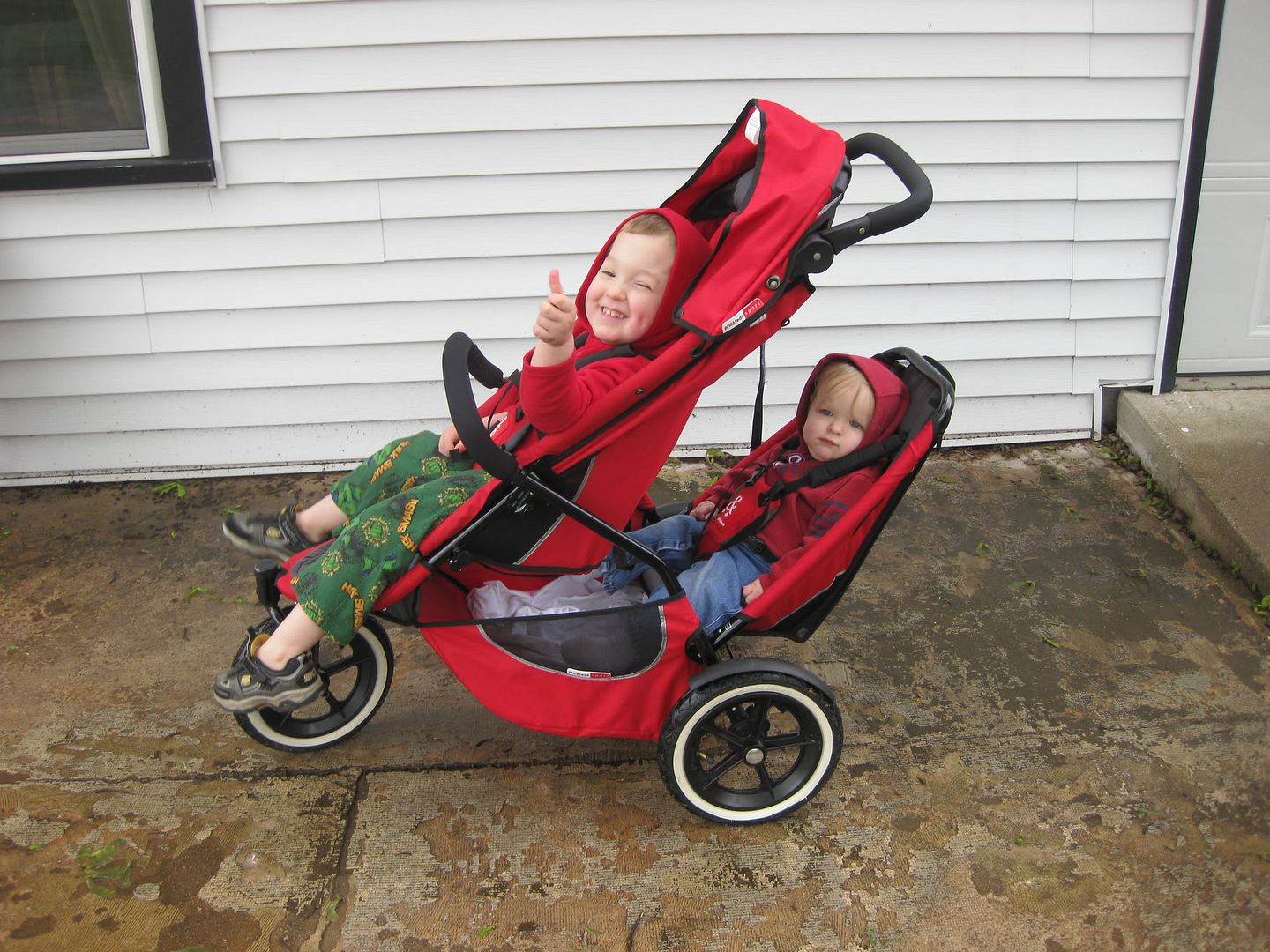 But THIS mama was hot and tired!
Hot and tired, but even more determined! We're going to do this, folks. We're going to make it!
If you'd like to join me on my journey, I'd love to have you! Please just let me know you're running along with me! I'll be posting each Monday with my progress. (I know today is Tuesday...Monday got away from me!)
Thanks for your support as I strive to be healthy for my family...and myself!