Dear
TogetherBe
,
Several weeks ago, I wrote to you in hopes of reviewing your
FreeHand Baby Carrier
. I have to admit, I was a little bit disappointed that you didn't have any FreeHand Baby Carriers available for review at that time, but was also super excited when you said you'd love to send a
FreeHand Mei Tai
instead!
You need to know that I'd never used a Mei Tai carrier before. Frankly, all those straps were a little intimidating!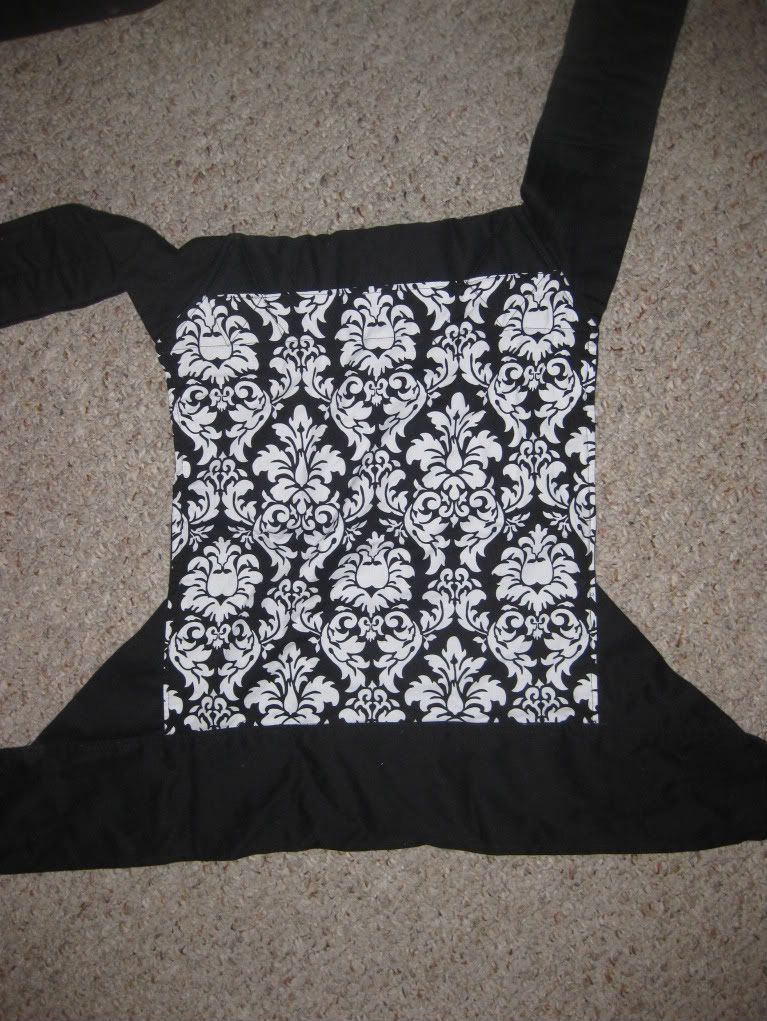 And good grief! There's no WAY a fabric rectangle, held on by 4 fabric straps, is going to support my 20-pounder! How does this crazy thing work, anyway?
Thank goodness the
TogetherBe FreeHand Mei Tai
came with a great instruction manual! Not only that, but there's a great online video
tutorial
on the website! I would have been lost without that video tutorial!
I want to thank you, TogetherBe, for making your Mei Tai so comfortable! I would never have guessed I would like it so much! In fact, on those super fussy days (hmmm...like today...) when I can't get anything done because Stinky needs to be held close all day, the Mei Tai is perfect! For the diaper bag, the Mei Tai rolls or folds fairly compactly. For dinner making, the Mei Tai is a must-have!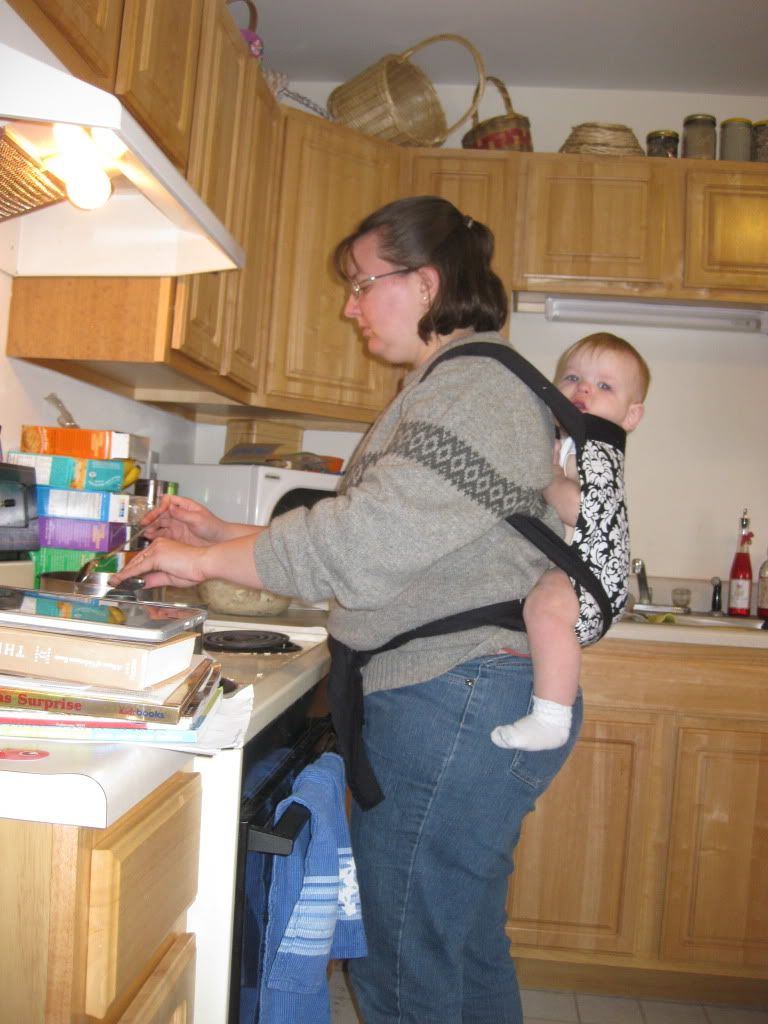 Stinky typically likes the back carry. He's not much of a "snuggle on the front" guy anymore, now that he's mobile enough to care. In fact, even on the back, he's constantly leaning to the side to look over my shoulder! I think he'd love the hip carry, but I honestly need to watch that hip carry tutorial a few more times first!
Even though he's not typically a front carry baby anymore, the TogetherBe FreeHand Mei Tai saved us a couple weeks ago! Stinky had his 12 month shots on Friday afternoon, and by Sunday morning he was feeling downright lousy! He was snotty and congested and running a high fever, thanks to those pesky shots! Had it been any other week, this momma would have stayed at home snuggled up with him, but we needed to go to church that day. Thank you, TogetherBe, for making a carrier so comfortable that my sicky baby was able to sleep his way through church service nestled closely to mommy's chest!
In short, I LOVE the
TogetherBe FreeHand Mei Tai
carrier! I was blessed to receive this carrier for free in exchange for a review, but I truly believe it's worth every penny of the asking price!
Love love love,
A very grateful mommy
I was given this product for free, in exchange for a review. The opinion expressed are 100% my own.