Have you ever gotten something in the mail, and when you opened it, just the sight of it made you smile? That's how I felt about my
Monkey Toe
Nykibaby diaper!
The fabric on this diaper feels thicker than a lot of the diapers I have. That might sound like a negative, but it's TOTALLY not! It feels, straight from the package, like a good quality diaper! (It actually feels more sturdy than a lot of my mass-produced diapers!) The color combination is adorable! The bright blue on the Moss Green diaper is beautiful!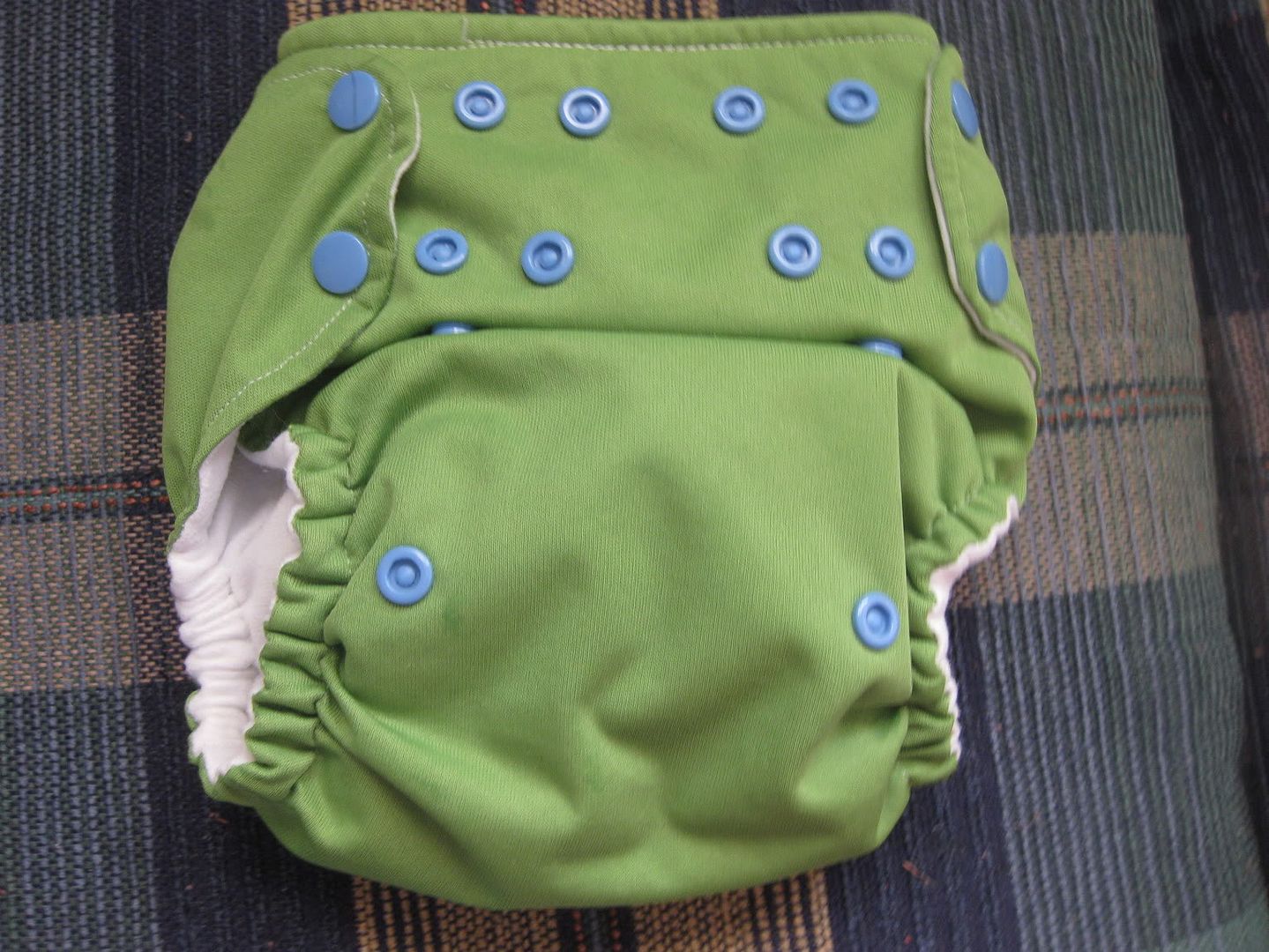 I love OS diapers. I like that as Stinky grows, I can reuse the same diapers. I love that if I feel like I need to add an extra soaker for overnights, I can just adjust the rise of the diapers appropriately and use the same ones! I love the adjustability of the
Monkey Toe
diaper because the snaps are tight enough to stay snapped, even when I'm fastening the diaper. (I've had this problem with a few others.) I LOVE the snap layout on the
Monkey Toe
Nykibaby diaper!
This has quickly become one of my top choices for "easy" diapers. I stuff ahead of time, so even daddy or a babysitter could easily change it. They don't leak, either, which is ALWAYS a plus! I had one leak early on with this diaper when Stinky had 2 full sippy cups of milk right before bed. Other than that, he's been perfectly dry!
The
Monkey Toe
Nykibaby diaper holds up to tantrums:
And everyday activities, such as watching daddy come home: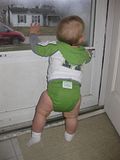 It fits my little guy like a glove, with very little "bulk" between the legs, and it's very trim fitting!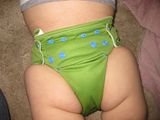 If you haven't tried a
Monkey Toe
Nykibaby Diaper, I really encourage you to do so! They're great! To help you out, Susan from Monkey Toe has offered each of you 15% off your purchase with the code MyThisNThatLife! That makes a solid color diaper just $13.60 plus shipping! What a great deal! These diapers are SOOO worth it!
You can also win a solid color OS Nykibaby diaper in your choice of solid colors right here on my blog!
(Contest will end and a winner will be drawn on March 29, 2011 at 11:59am EST.)
MANDATORY
Follow me with Google Friend Connect AND visit
Monkey Toe Diapers
on Etsy and tell me which color you'll choose if you win! Leave your email address so I can find you!
EXTRA ENTRIES
(Please leave a separate comment for each)
3. Subscribe to My This N That Life via email. Leave your email address.
I was given this diaper to review at no cost to me, but was not compensated in any other way. All opinions are 100% my own.