I want to take a minute to tell you about a really cute Etsy shop I found the other day called
Kid's CuteTure
.
Sometimes, when I have nothing "better" to do (and by that I mean I don't feel like doing housework!) I spend time cruising Etsy. I stumbled across this shop with and am
amazed
by the craftsmanship of the products! There are adorable crocheted hats, like this one:
These hats come in an array of beautiful colors, and many of them are currently on sale! They're regularly $20 and are currently listed for as low at $6! You CAN'T get a handmade crochet hat for that kind of money! The quality of these hats is amazing as well. Look how cute it is on Little Lou!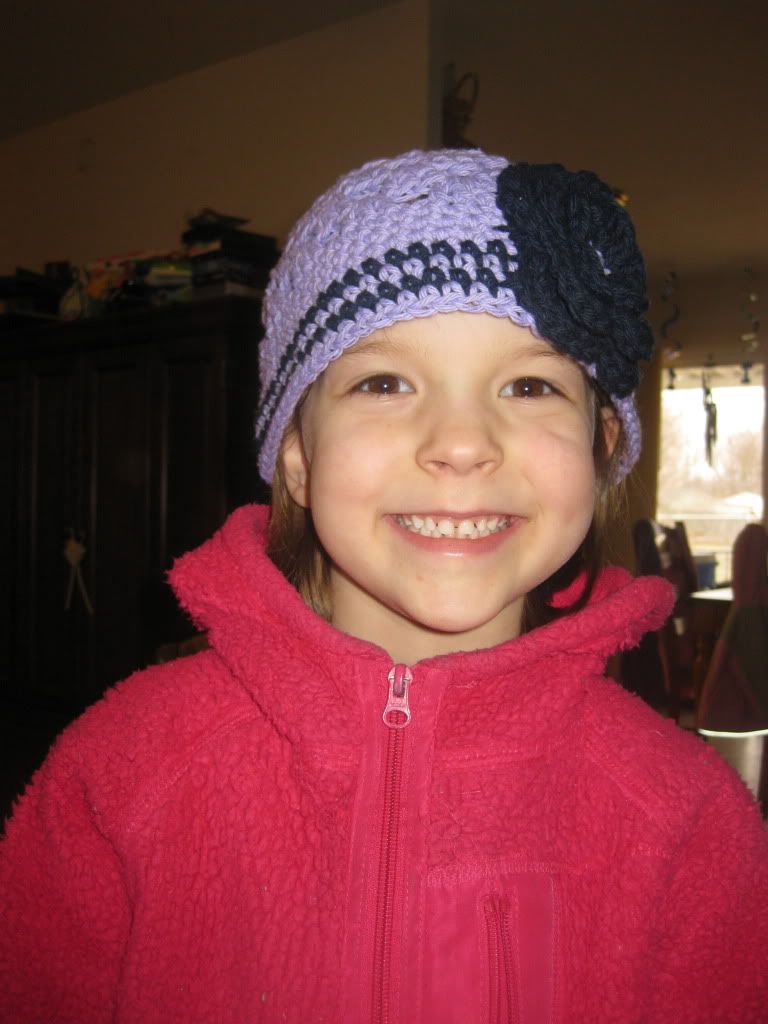 This is the adorable purple and navy hat on Little Lou! I LOVE it! Keep in mind that Little Lou has a smallish (20") head and this is a 5T-14 (child size) hat, so it's just a tad big on her. I ADORE it, though, and so does she!
If you haven't checked out
Kid's CuteTure
yet, please do! You'll be really glad you did!