We've had a beautiful week in our neck of the woods! Spring is so close I can smell it! I am so excited to be able to play outside almost every day, to take walks on a much more regular basis, and to go to the park! We're really looking forward to the warmer weather!
Thursday's high was 71, and though windy is was super sunny. I couldn't resist the urge to head to the park, so I loaded up my troops and we spent most of the afternoon on the playground. It was Stinky's first real trip to the park, and though he can't climb or swing or...walk...he had a blast! I took a few pics of the other kids, but mostly of Stinky. He loved it!
The kids took off running as soon as we got to the park. Bugsy learned to climb the yellow ladder right at the end of last summer. He LOVES the yellow ladder! Little Lou likes to see how closely she can follow behind him.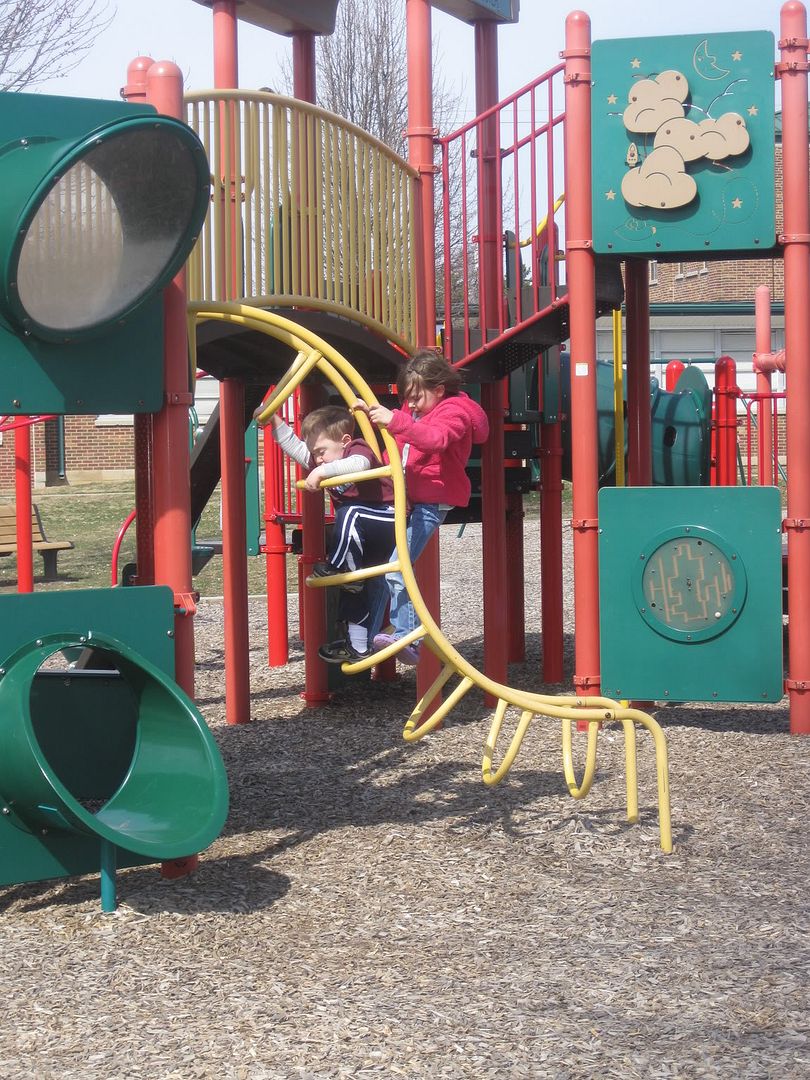 Poor Stinky wanted desperately to join them!
Stinky discovered dirt!
He immediately pulled his finger out of the hole, but when I told him it's okay to play with dirt he was all about it!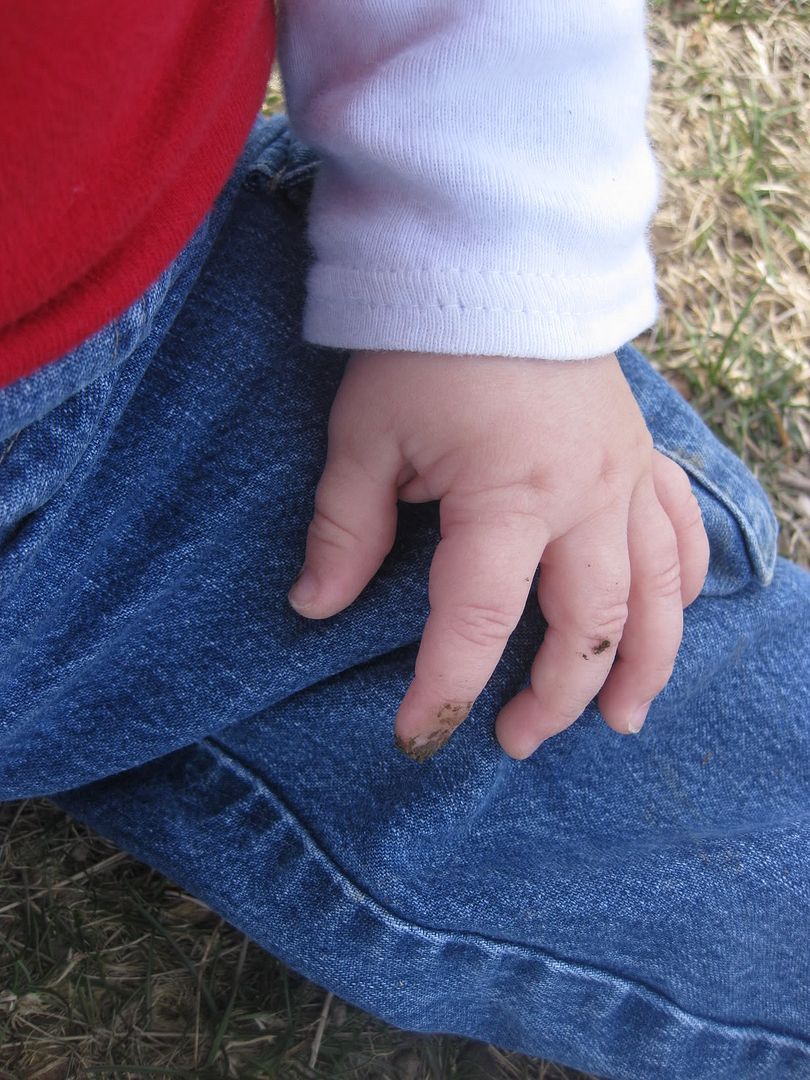 He was a one-finger digger this trip, but I imagine as the summer progresses, he'll be a...a boy!
He didn't love the taste, though!
Bugsy spent most of the time doing one of his favorite things:
That's right, he collected bugs!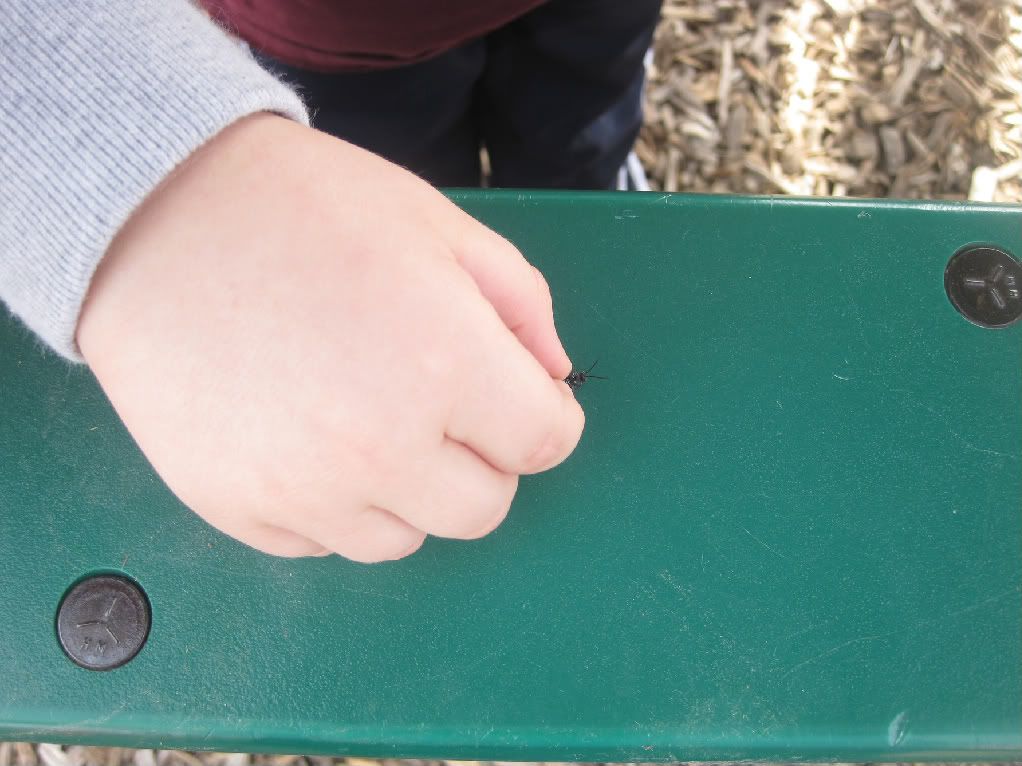 Stinky tried really hard to play like the big kids, but he's not quite a climber...yet.
He tried SO hard to climb Bugsy's yellow ladder!
We had a great time, but we all wore ourselves out!
(Yes, that really is Little Lou taking a snooze on the teeter totter. She was already tired from school, and this was an hour and a half into the park trip!)
Thank you, Lord, for the beautiful weather we had this week! Keep it coming, please! We can't wait to enjoy more of your beautiful creation!