Every little boy needs a dog, right?
When we received this little sweetie pie from
Echo's Toy Box
, I wasn't sure which boy (or girl) would nab him. I mean, look at him! What's not to love?
I should have guessed it would be whoever saw it first! In this case, that would be Stinky.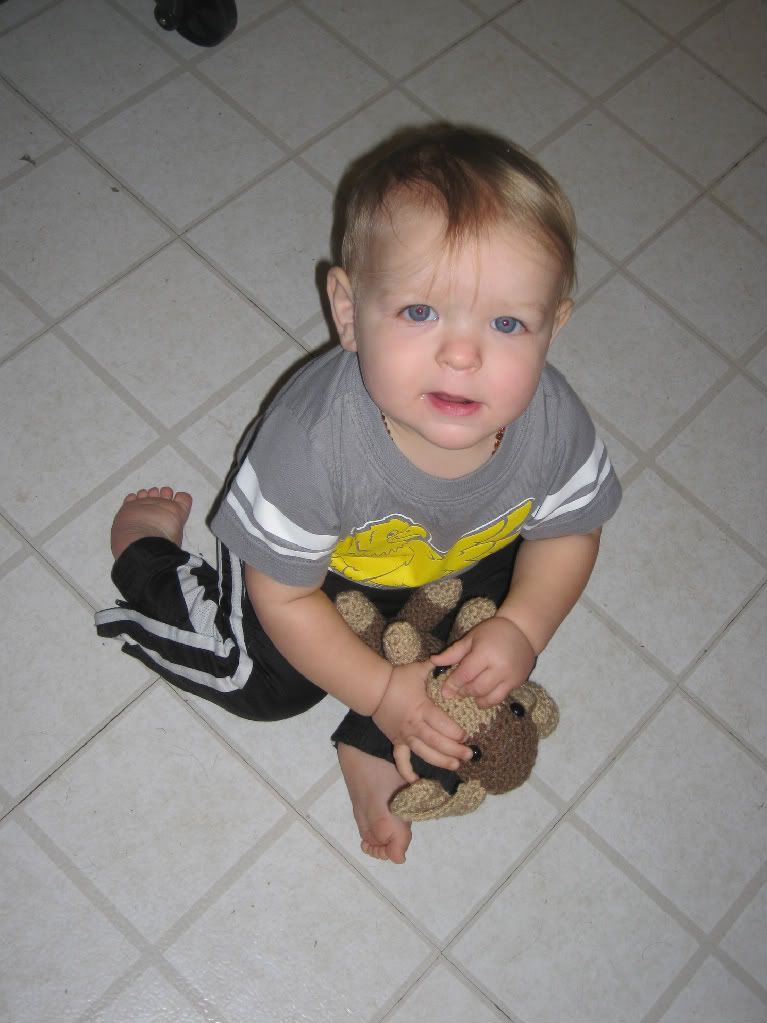 I showed the puppy to Stinky and he grabbed it right away and started kissing it. He drug it around all afternoon, and by bedtime it was his new best buddy.
This little puppy is so well made! Each piece is stitched on with extreme care. The ears are exactly the right amount of floppy. The tail is perfectly curly. The stuffing is just enough to be huggable without being too soft. The nose? Perfectly kissable. The eyes are stitched on strongly enough to hold up to tugging, which is very important!
Including the tail, this guy's about 10 inches long and 4 inches tall. He's the perfect size for snuggling!
I absolutely adore this little guy from
Echo's Toy Box
, and so does Stinky! (He doesn't have a name yet, but he will. We'll let Stinky decide.)
You'll want to check out all of the animals at
Echo's Toy Box
! They run around $10-15, but they're well worth it! (And rumor has it, she's got a whole new line of crocheted items coming very soon!)