CLOSED
Several weeks ago I gave a
shout out
to one of my new favorite Etsy shops,
Kid's CuteTure
!
You'll remember that there was a special sale on some adorable knit hats! (I just checked...there are still some available for as low as $7 plus shipping!) I received this super cute hat for Little Lou as part of this great sale: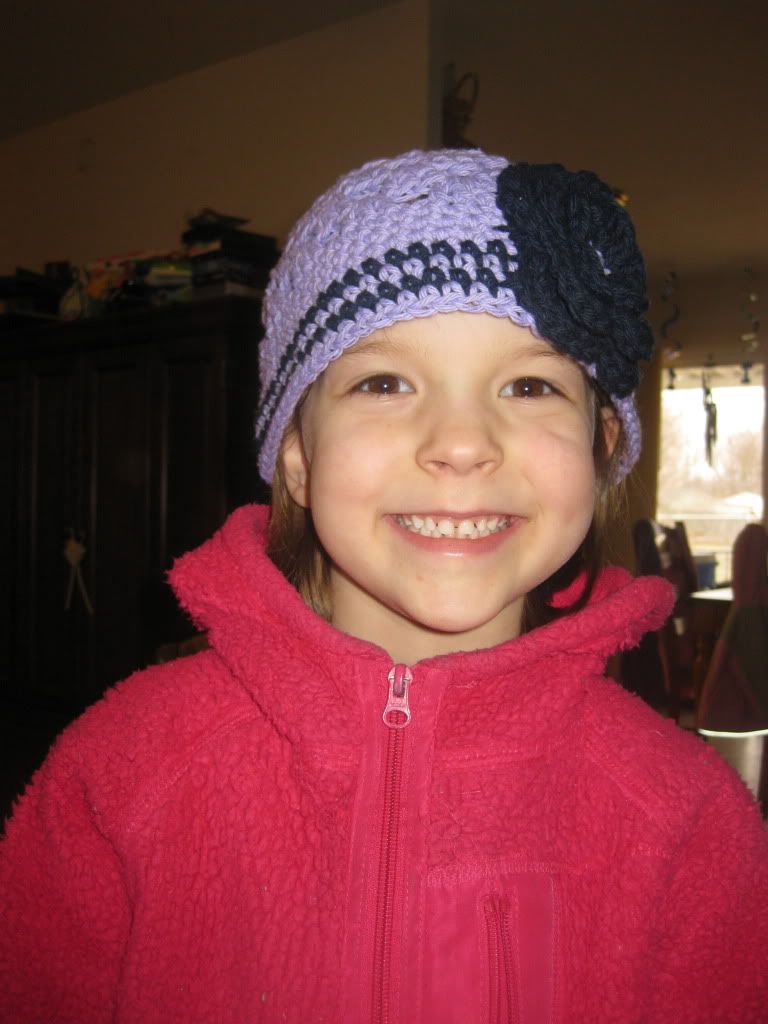 If you looked at the shop, you probably noticed that Elisha sells a wonderful array of baby products along with her crocheted items! I was so intrigued by her shop! Her products all look so wonderful!
After talking with Elisha at some length, she agreed to send me an
XL wet bag/pail liner
for review! I chose green and I LOVE it! It's almost an exact match to the meadow color I've seen from some other companies. It is absolutely beautifully made! Elisha sewed her first wet bag because she didn't care for the one she had purchased. She hit the jackpot! Her bag is amazing! I use the bag as a pail liner. I have a kitchen trash can with a flip-top lid in my bathroom and was previously wiping the inside of the can after each load of diapers went into the washer. The bag is a GREAT fit, with plenty of length to spare should I ever get a larger trash can! What a time saver (and clorox wipe saver!) the wet bag has been already!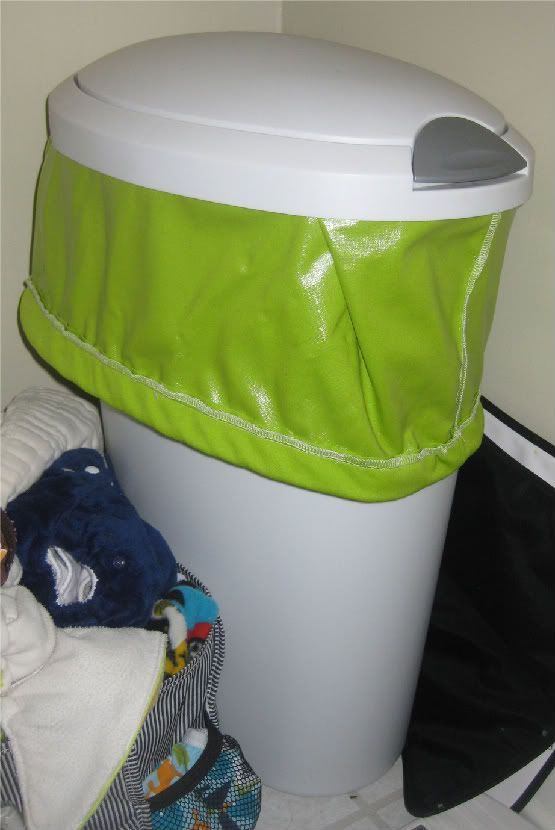 This wet bag comes with a drawstring, which I've used only to make sure it works. Our laundry closet is in the bathroom, so I don't have far enough to go that I need to cinch it shut. I can imagine, though, that when we go to Mammaw's house or the beach or anywhere else, this will be VERY handy! We're planning a camping trip this summer, and I plan on packing my XL wet bag for any wet clothes and towels!
The construction of the bag is very very good quality. I would say that it easily rivals any commercially made bags I have seen. The material feels thick to me. I was concerned that a pail liner would have thin, easily torn material, but this is great! It's really sturdy! I can't tell you how impressed I am with this bag. AND I haven't had a single leak with it!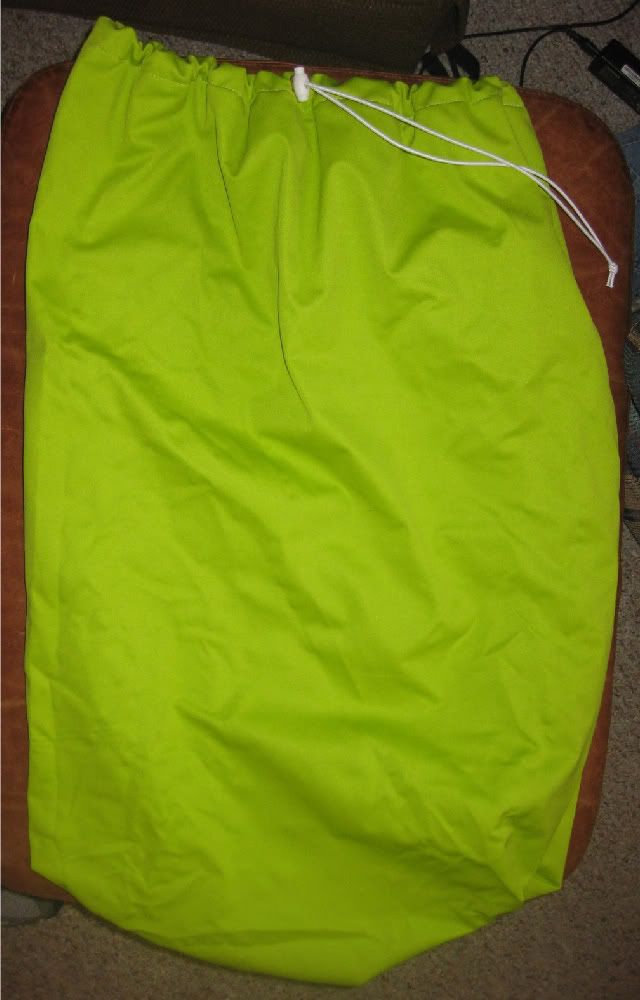 Thank you,
Kid's CuteTure
, for making such great products, and making them affordable! You've definitely made a believer out of me! I can't wait to shop in your store again!
If you'd like to give one of Elisha's wet bags a try, you can purchase one
here
at
Kid's CuteTure
on Etsy!
OR
If you're feeling lucky, you can enter to win one right here on my blog! Elisha has agreed to give one reader a choice of either a Large wet bag in any of her available colors OR an XL wet bag in white or turquoise!
(Contest will end and a winner will be drawn on April 22, 2011 at 11:59am EST.)
Please be sure to leave your email address on each entry so I can find you easily!
MANDATORY
Follow My This N That Life with Google Friend Connect AND visit
Kid's CuteTure
and tell me your favorite NON-WET BAG item!
EXTRA ENTRIES
1. Like both
My This and That Life
AND
Kid's CuteTure
on facebook. Leave your username!
2. Follow both
My This N That Life
AND
Kid's CuteTure
on twitter. Leave your username!
3. "Heart"
Kid's CuteTure
on Etsy!
4. Vote for me to be the next
hopscout editor
! (No registration required.)
*
Follow this link
to learn how to get unlimited extra entries!*
I was given this product in exchange for a review but was not compensated in any other way. All opinions are strictly my own!