Okay, okay, I'll admit it. I LOVE baby clothes. Love them. And until recently, I had no idea there were "organic" kids' clothes...or that I would want to try them so desperately! It's not that I'm an organic freak. I'm totally not. But as I've mentioned before, I've gotten just a little more crunchy with each child, and started cloth diapering with Stinky has really made a change!
When I came across Urban Munchkin, I HAD to try their clothes. They are so adorable! Bright, vibrant colors are what drew me to Urban Munchkin.
Super soft fabric, great washability, and...oh yeah...cuteness...are what will likely bring me back!
Urban Munchkin was founded in 2008 by two moms who were disappointed by a lack of trendy organic clothing for their newborn baby girls, and thus took it upon themselves to rectify the situation for all moms! Their clothes are made of organic cotton with low-impact dyes, and their tags and packaging are 100% recycled materials. They also make contributions from their collections to child-based charities! I love that part.
So, what about the shirt we received? It's one of my favorite shirts right now. It just feels so perfect! It's soft, it's stretchy, it moves with my little mover. It's adorable! The bright colors are very unisex, which I love. (I wouldn't put Stinky in the Fuschia, but any other color would be perfect!) The unfinished edges give the clothing a really kid-friendly look, but because of the way they're sewn, they also don't look unfinished...it's just the stying of it.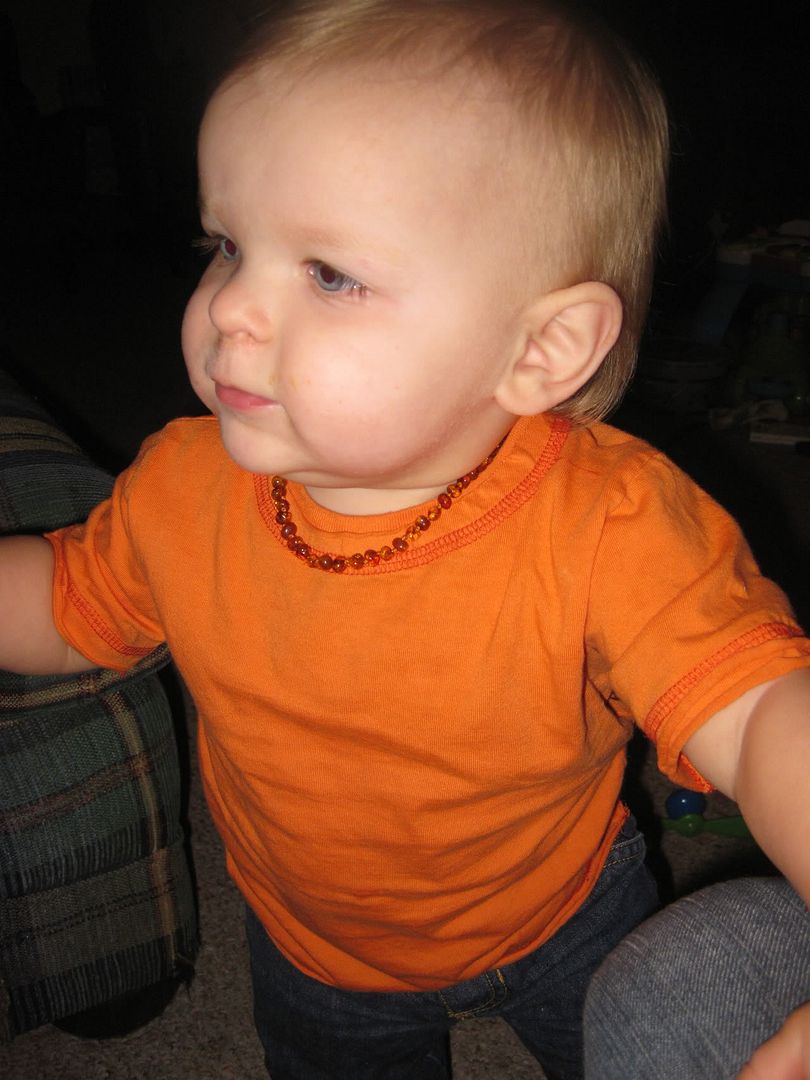 I LOVE Stinky's Urban Munchkin Short Sleeve Tee! I do think they run just a tad on the small side. Stinky's a little guy...just moving into 12-18 month clothes, and his 24 month Urban Munchkin shirt fits great. The only other problem? They only make infant and toddler sizes! In fact, I don't see anything bigger than a 2T. Wouldn't Bugsy and Little Lou look cute in these clothes, too? I'm hoping that as the little Urban Munchkin girls, Ava and Maya grow, the clothes will too!
You should try something from the Urban Munchkin line. You'll be very pleased you did! To help you get started, Urban Munchkin is offering each of my readers 25% off through July 1st! Just use the code thisandthat25 when you check out!
Thank you, Urban Munchkin, for the wonderful tshirt and your brilliant line of clothing!