A while back, you'll remember, I reviewed
Touch of Home Learning
's science e-book with tons of neat experiments using items you have in your home.
Today I have the distinct pleasure of telling you about another fun product from
Touch of Home Learning
: the Swashbuckling Pirate Party downladable party planning kit! We had a really fun pirate party during Little Lou's spring break, thanks to the great ideas from Touch of Home Learning!
There are lots of great activity ideas in the kit, and we used nearly all of them. There were games, craft ideas, activities, snacks...everything is right there in one easy instruction manual! What I loved most was that I had almost everything I needed in my house! I didn't buy anything special, I just used what I had. (I say almost everything, because I was supposed to use a 2x4. I didn't have one, so I cut a strip of cardboard instead. It wasn't quite the same, but the kids loved it anyway!) The other thing I really loved was that after each activity idea in the booklet, there were lots of questions and ideas for ways to use the party as a learning tool. It's kind of a party with a purpose...and the kids don't even realize it!
The kids I had at my disposal were between the ages of 2 and 5. (I could have borrowed more, but I thought my "every day" kids could use a break from reality anyway!) They all had a great time!
I'd made our swords (daggers) in advance, so we spent some time covering them with foil.
We discussed what pirates wear, and then went about the business of making ourselves look like pirates!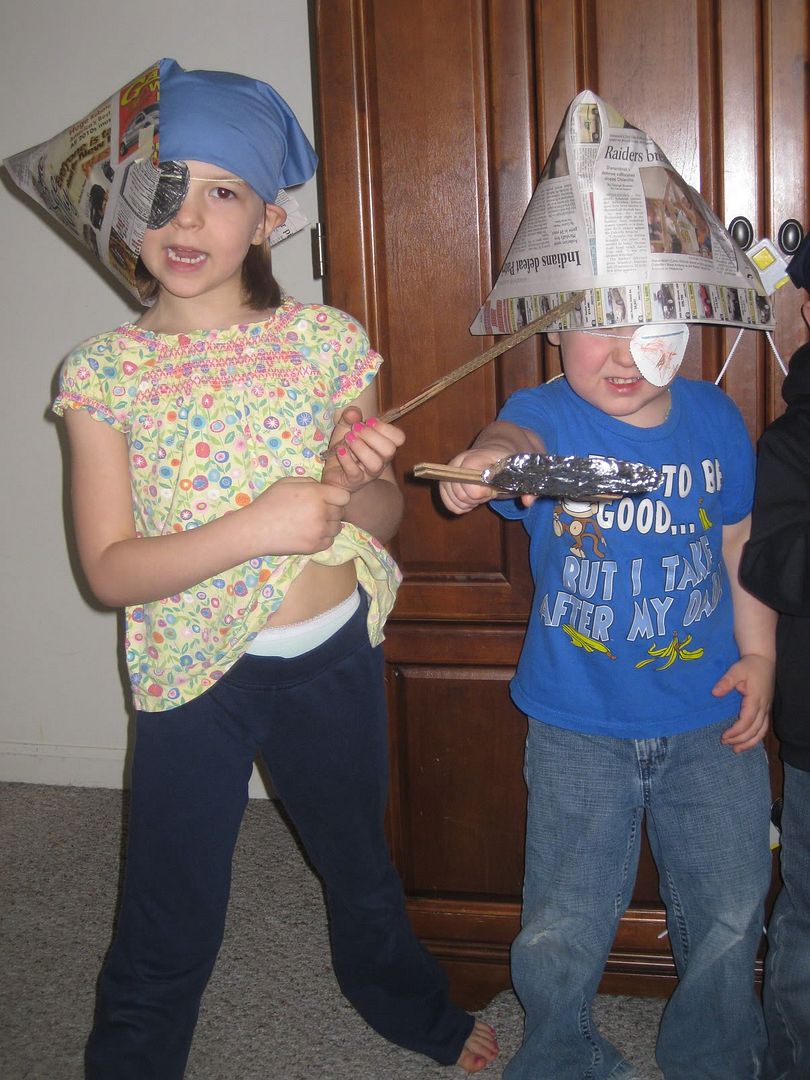 We had a lunch fit for a pirate (not included in the party idea booklet).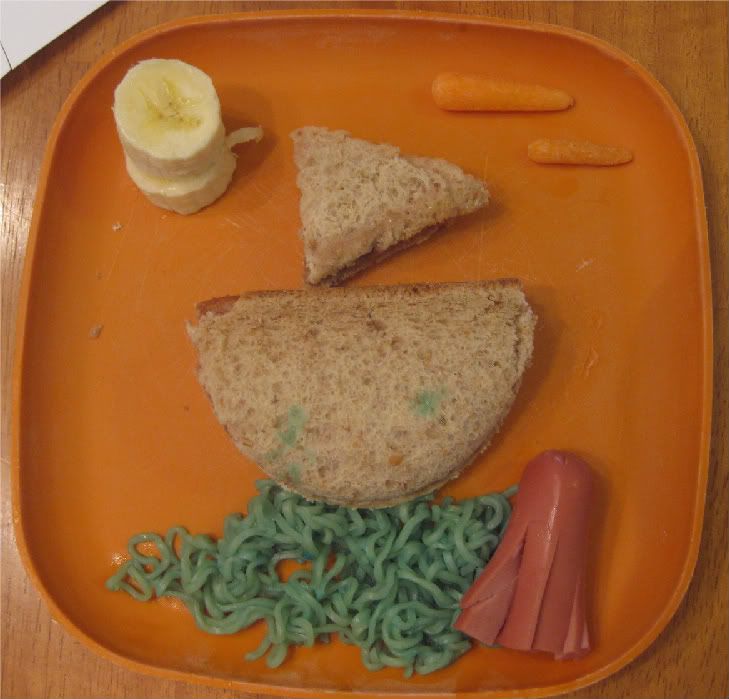 We had a nap (all pirates take naps!) and then the real fun began!
X marks the spot!
Walk the plank!
(This is where we were supposed to use that 2x4. It would have made a much better balance beam than the cardboard!)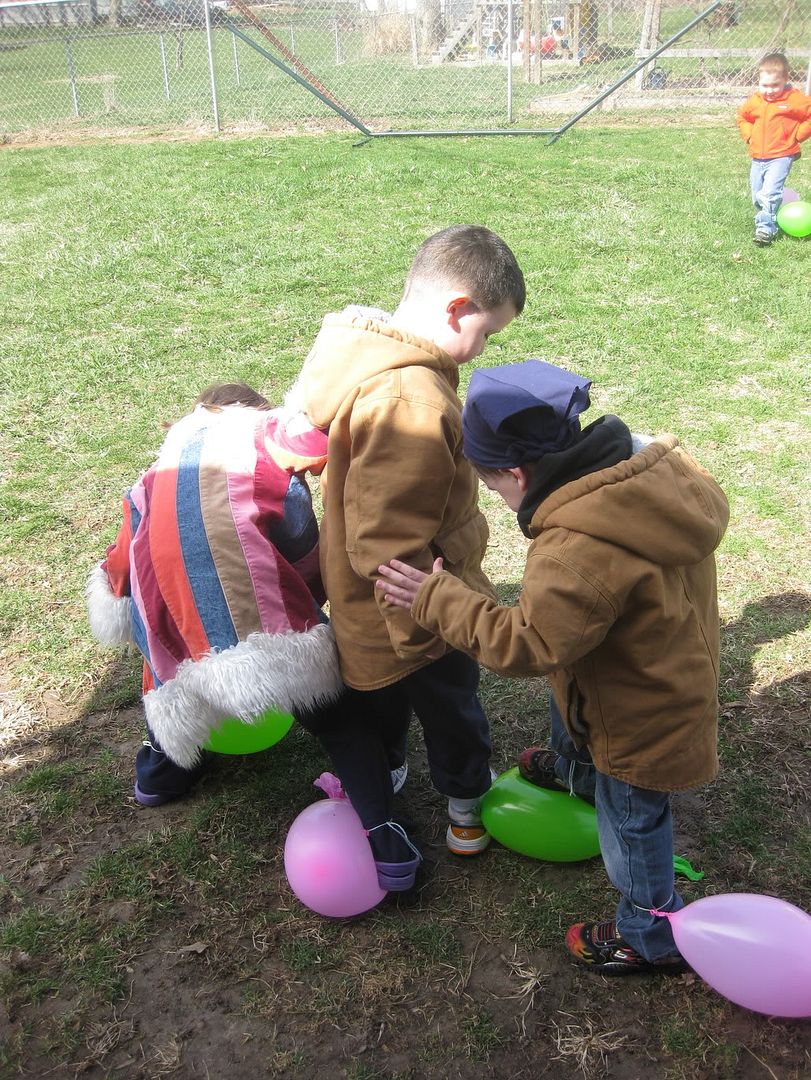 Cannonball Blast!
(This is where I really saw Bugsy thinking. The others all stuck together, or ran around in circles. He stood back and watched, and then silently came in for the "kill." He didn't win, because he's not the quickest, but I could really see critical thinking skills going on!)
And finally,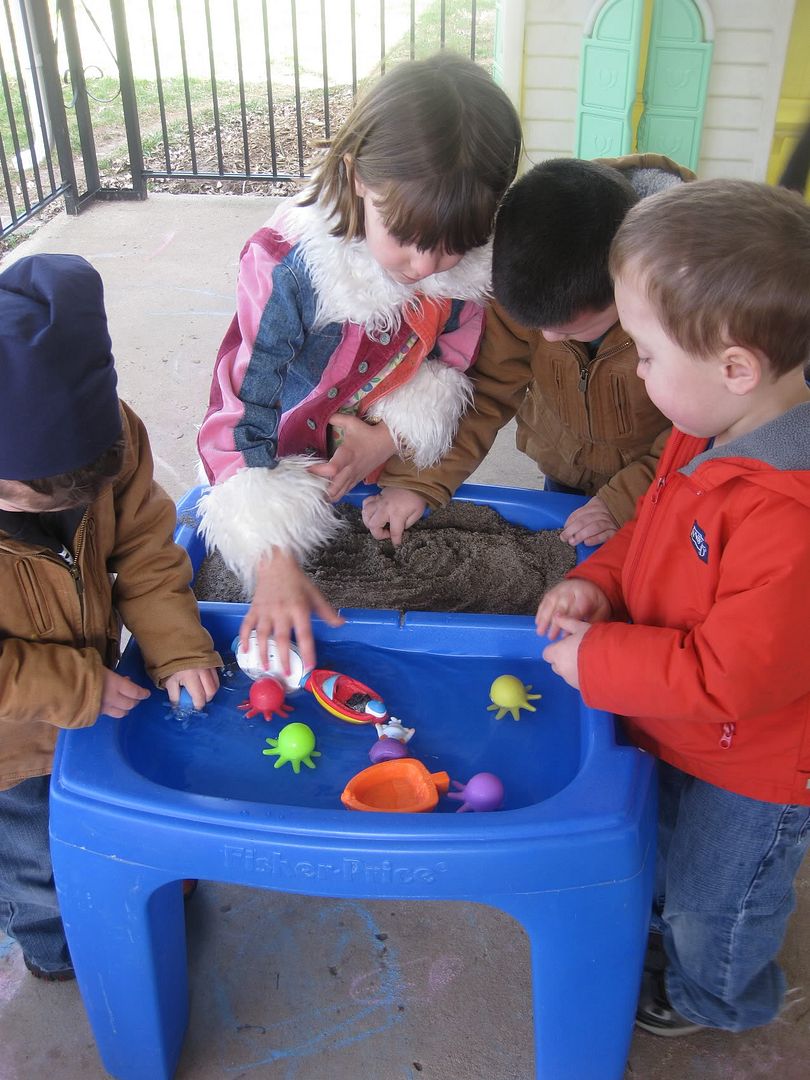 Man Overboard!
(They didn't do much looking for different items...they mostly just made a giant sand and water mud pie. Oh well!)
And there you have it! For just $6.95, you can download your own Swashbuckling Pirate Party planning kit from
Touch of Home Learning
! This would be perfect for your little summer pirate's birthday!