CLOSED
My kids' teeth are all going to rot away to nothing. They'll have dentures before they're 10. ACK! Can you imagine? But seriously, they hate to brush their teeth!
Bugsy has a little bit of an excuse, I suppose. It really is hard for him to hold his mouth open for any real length of time. He had some major oral-sensory issues when he was little, and his bad mommy never really got into a good habit of brushing those pearly whites because he cried in pain every time. Little Lou, though? No excuse. Except that she's in a hurry to get on with life, and brushing her teeth just "takes too long!" (Stinky loves the toothbrush. Cries when I stop brushing his teeth. I'm far less worried about him!)
I've been trying to find a toothbrushing timer. You know...a cute little timer that beeps or buzzes or flashes for a full two minutes and then blows confetti at my kids to celebrate that they've made it to the end. Unfortunately, I've been having trouble finding something that's got enough fanfare to keep my munchkins motivated! I've even tried "fancy" toothbrushes. Yep, like the ones you saw up there. Except they still won't use them for brushing teeth...they use them for things like...practicing sculpting skills!
And then I stumbled across the
Firefly toothbrush
from Dr. Fresh. Firefly is a line of dental tools specifically designed to encourage proper dental health! The products are primarily geared toward children, but there are toothbrushes for adults, too! Firefly toothbrushes flash or play music! Most of them go for 1 minute, the amount of time the ADA recommends brushing each row of teeth.
Firefly
sent us five toothbrushes to review!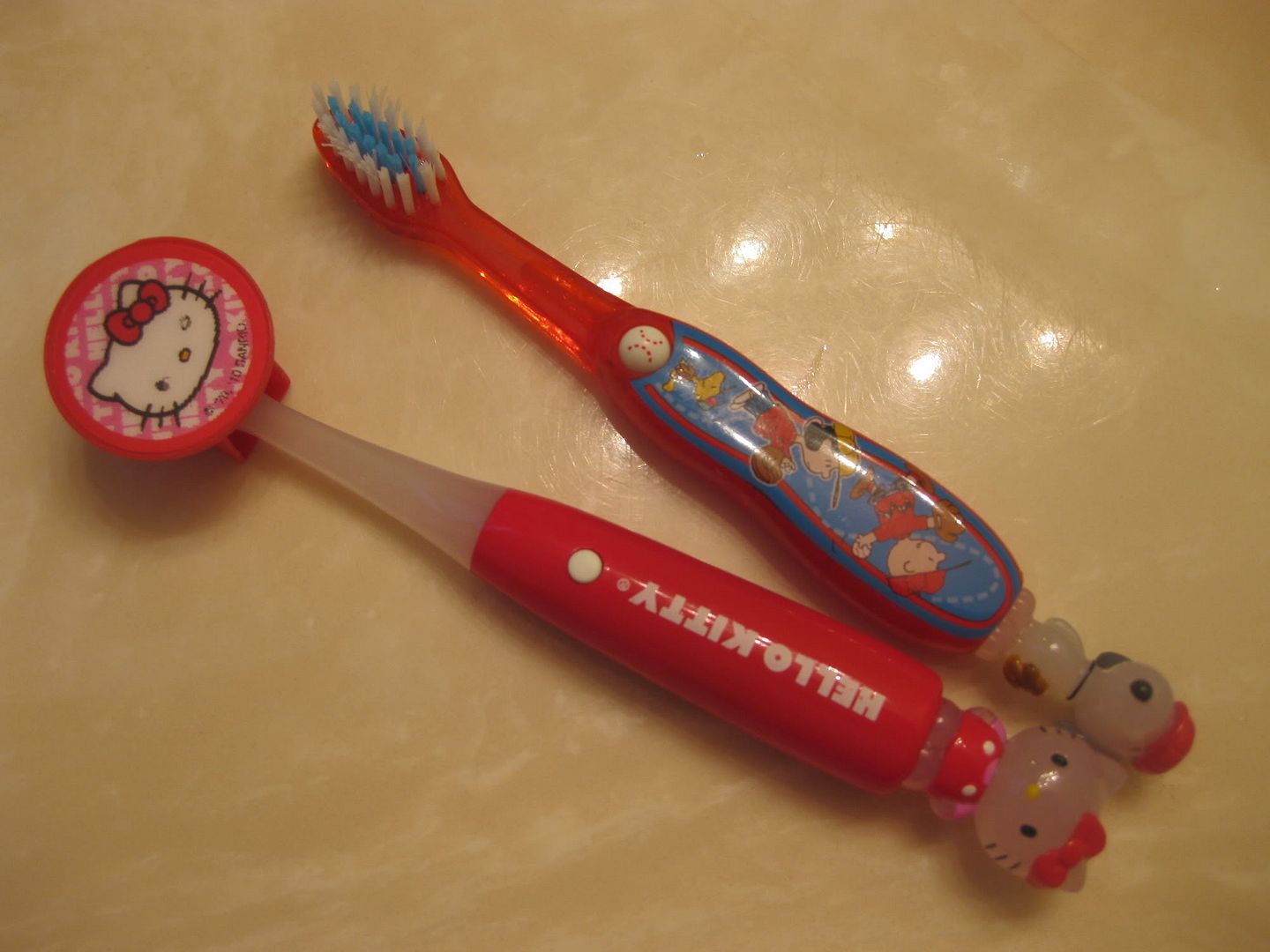 The kids love them! They love the flashing. They love the characters! They love comparing to see whose toothbrush will flash the longest...no matter how many times I tell them they all last the same time. They love trying to brush
longer
the toothbrush flashes! Even Bugsy will voluntarily brush his teeth...at random times of the day!
What I don't love about the Firefly toothbrush? Well, they're battery operated. You know what happens to batteries, right? They die. And you know what happens to emotionally-charged five year olds when their Barbie toothbrushes stop flashing? Melt-down city. (NOT a problem specific to Fireflies. Just a battery issue!)
All in all, we give the
Firefly toothbrush
two thumbs way up! Thanks for making our smiles pearly white!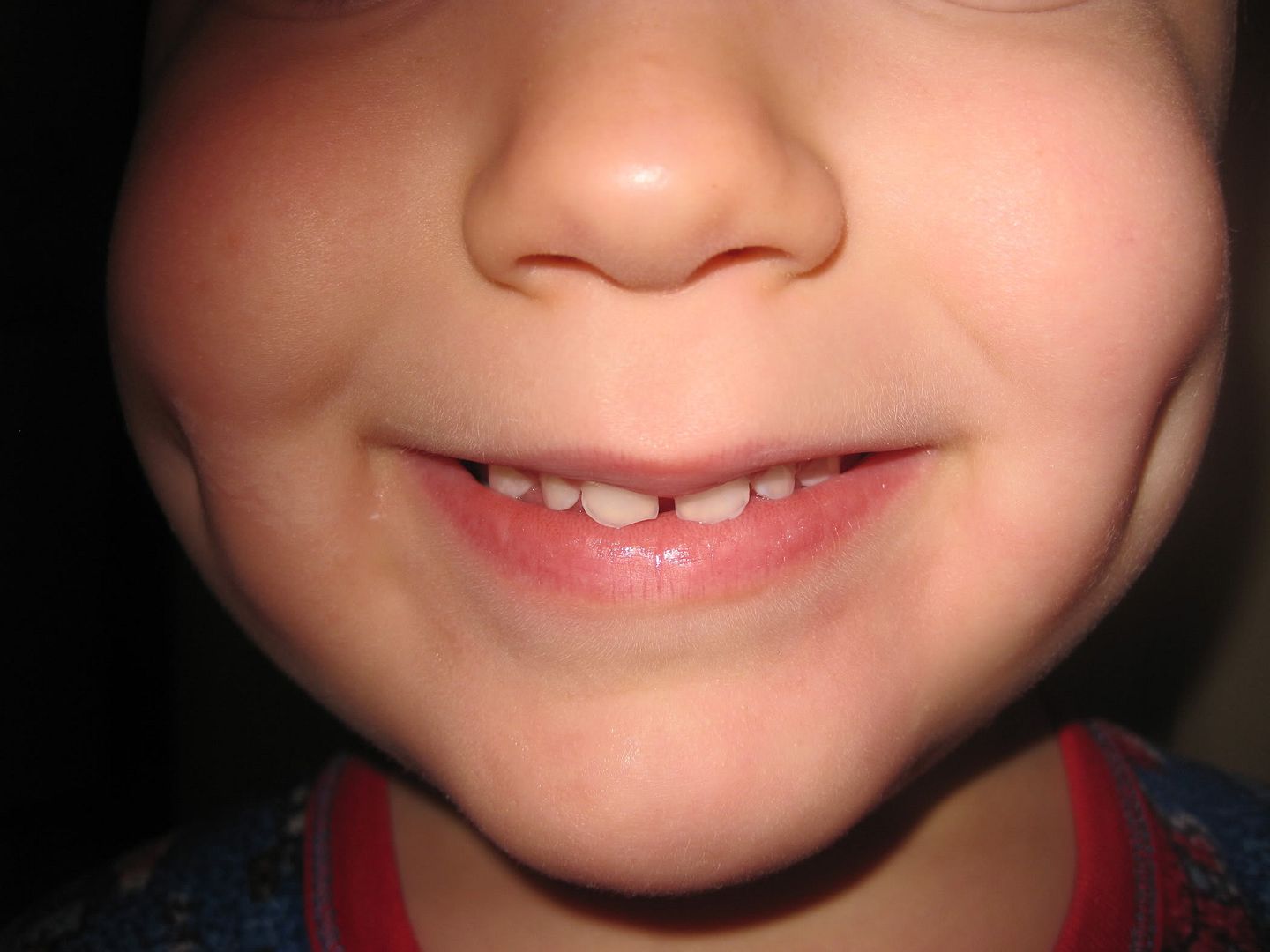 You can purchase Firefly toothbrushes
here
for no more than you'd pay at the store!
OR
You can win TWO Firefly toothbrushes right here on my blog! (Contest is open to US readers only. Contest will close and a winner will be chosen April 26, 2011 at 11:59am EST.)
ENTRIES
(Please leave a separate comment for each entry.)
(Please leave your email address with each entry.)
1. Follow My TNT Life with GFC.
I was given these products in exchange for a review, but was not compensated in any other way. All opinions are my own.