CLOSED
I was recently contacted by
ComfyRumps
diapers to review one of their diapers! Of course, I said yes immediately, and then went about the crazy task of choosing which I'd like to try. I finally settled on the Orange Fuzzy Wuzzy. I am soo glad I did! I love it!
I'll start by saying that I love the price of these diapers. They're just $7.75! That's unheard of for a pocket diaper! They are one size and they come with an insert. Again, great!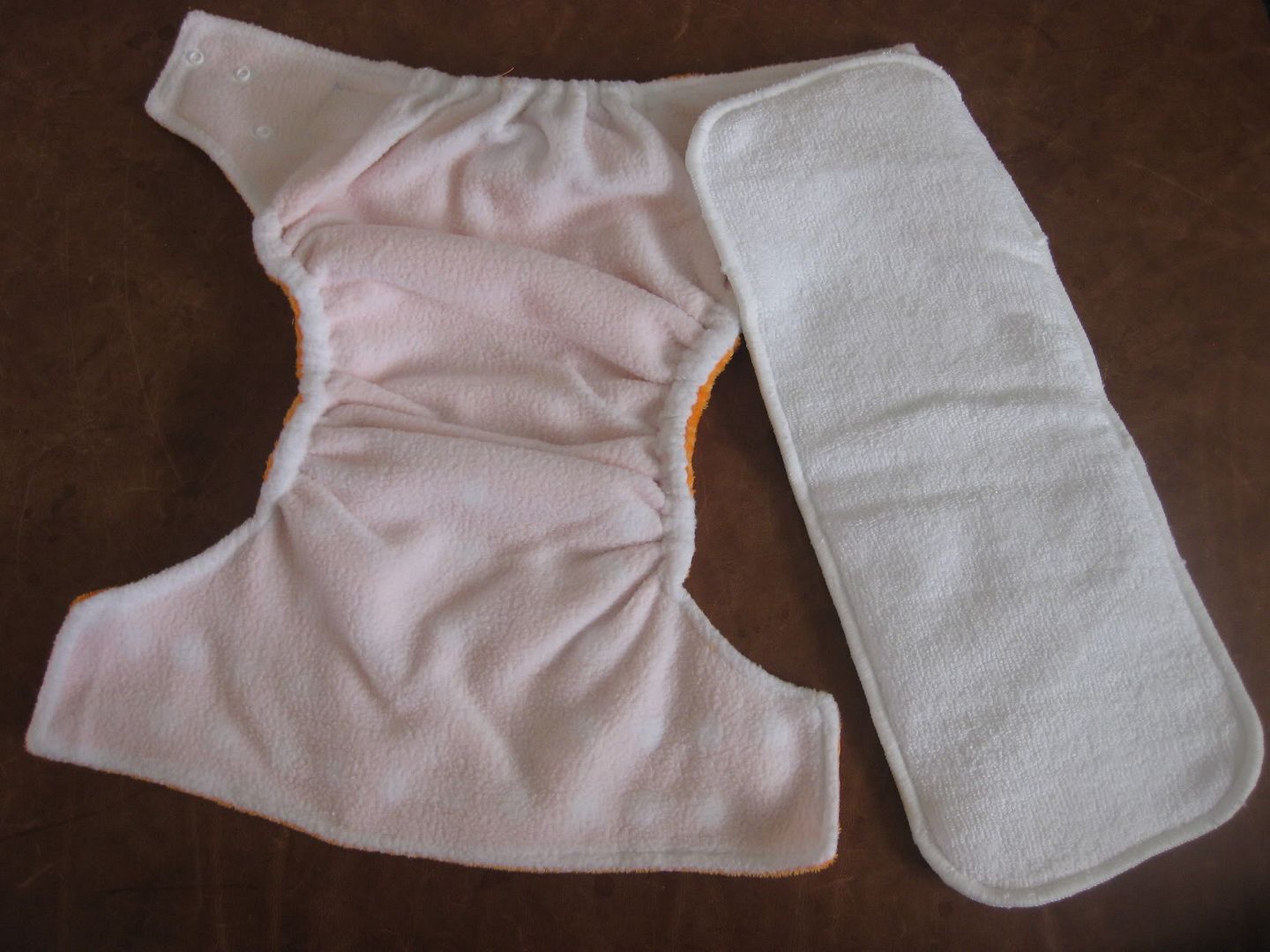 The fit of the
ComfyRumps
diaper is pretty good. On Stinky, I have it on the highest rise but the snaps in as far as they go without overlapping, as you can see below. I would rather unsnap them a bit, but then they're too loose, so we go with slightly snug. It's okay, though, because the fabric is stretchy, so he doesn't notice a pull! There have never been any red marks on his belly or thighs, either.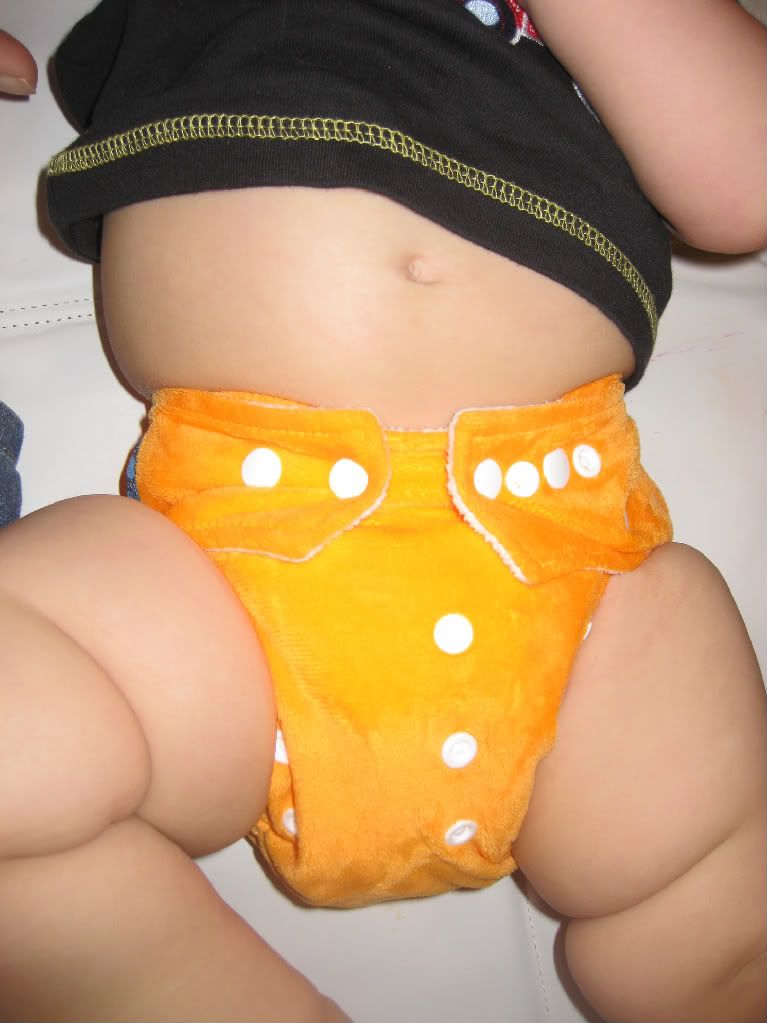 These diapers are trim! They're super trim. They're so thin, in fact, that I was concerned they wouldn't hold in ANYTHING. I was so wrong, though! The absorbency is great! I love that they fit so easily under Stinky's blue jeans! I don't like the width of the
ComfyRump
crotch as well as some diapers...it's a little wider than I think looks comfortable...but Stinky doesn't complain!
I'l admit, I haven't used the
ComfyRumps
diapers overnight. I'm afraid to...but that's not
ComfyRump
specific. That's diaper specific. Stinky has become a very heavy wetter, and if he wets through he wakes up. Usually at 4am. And stays up. His mommy, however, doesn't like to get up and stay up at 4:30, so she's been stuck using a couple of standbys that she knows will work. Based on daytime and naptime absorbency, they'd likely work for a light-medium nighttime wetter. With an additional insert...or a couple of additional inserts...I think they'd be great even for heavy wetters overnight!
Thank you,
ComfyRumps
, for the chance to review your diapers!
You can purchase your own
ComfyRumps
diapers here!
OR
You can win TWO
ComfyRumps
right here on the blog! (Contest open to US and Canada only. Contest will end and a winner will be drawn April 22, 2011 at 11:59am EST.)
ENTRIES
(Please leave a separate comment for each entry.)
(Please leave your email address with each entry.)
1. Follow My TNT Life with GFC.
2. Visit
Comfy Rumps
on facebook. Tell them I sent you!
4. Visit the
Comfy Rumps
site and tell me one diaper you'd like to win!
5. Vote for me to be the next
hopscout editor
! (No registration required.)
I was given this product at no cost in exchange for a review. I was not compensated in any other way. All opinions are my own.